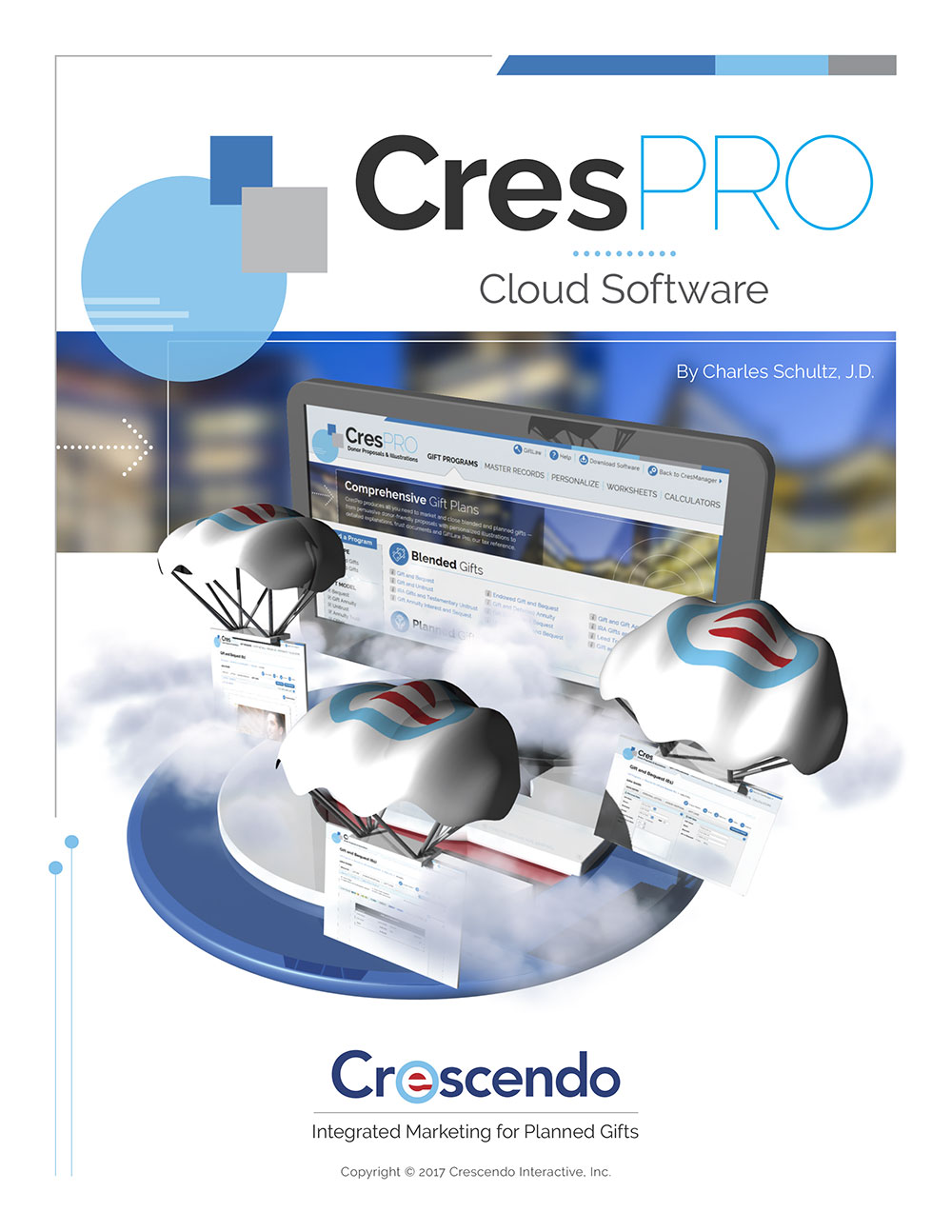 CresPro Cloud Software
CresPro Cloud Software
White Paper Now Available (PDF)
Crescendo's most popular gift illustration software, CresPro, is now cloud-based. You can access it from the road, your hotel and even on airplane Wi-Fi! Never again be separated from your gift planning software and data at crucial times. It is now available on multiple devices – Apple computer loyalists are delighted! CresPro works on MacBooks, PCs and iPads.
CresPro users whose nonprofits use GiftLegacy Pro can produce "magazine quality" proposals with excellent donor personalization. You can combine your organization's pictures, logo, fonts, colors and text with a donor-friendly gift illustration. You now have an "A-level" proposal to accompany your "A-level" presentation!
CresPro has been designed and tested to work with the most popular web browsers – Chrome, Safari, Firefox and Internet Explorer. Crescendo charitable tax attorneys and engineers do all the cloud server updates. Access CresPro on your browser and always have the latest program.
Enter your information below to download the CresPro white paper by Crescendo President & CEO Charles Schultz.
CresPro Cloud Software Overview