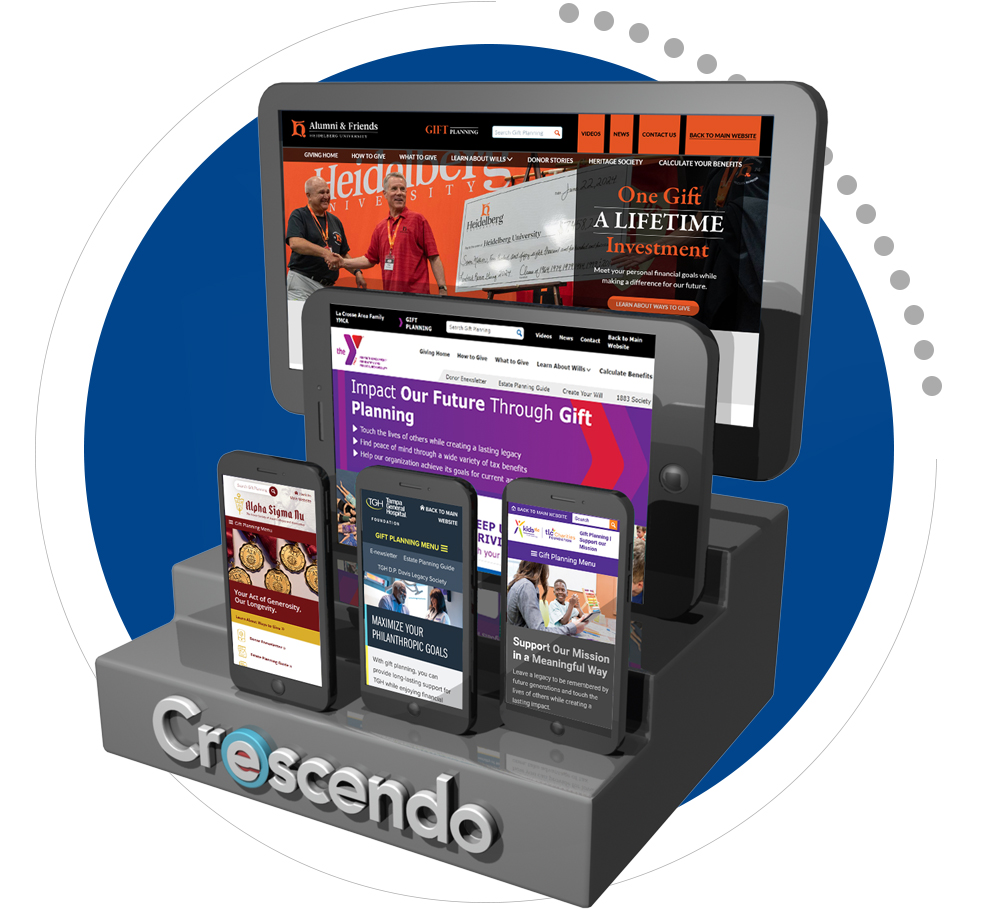 Dynamic Website Widgets
We offer dynamic widgets that streamline donor giving from your GiftLegacy website for donor advised funds (DAFs), IRA charitable rollover and beneficiary designation gifts.
Donors will be redirected from your gift planning website directly to the login pages of different providers to make these gifts. You can be notified by email of any DAF and IRA rollover gifts made from your website.
This powerful feature is part of our GiftLegacy marketing service at no additional cost.
View our widgets on Furman University's website:
Contact us for more information on how you can increase gifts with Crescendo's GiftLegacy Pro Marketing.