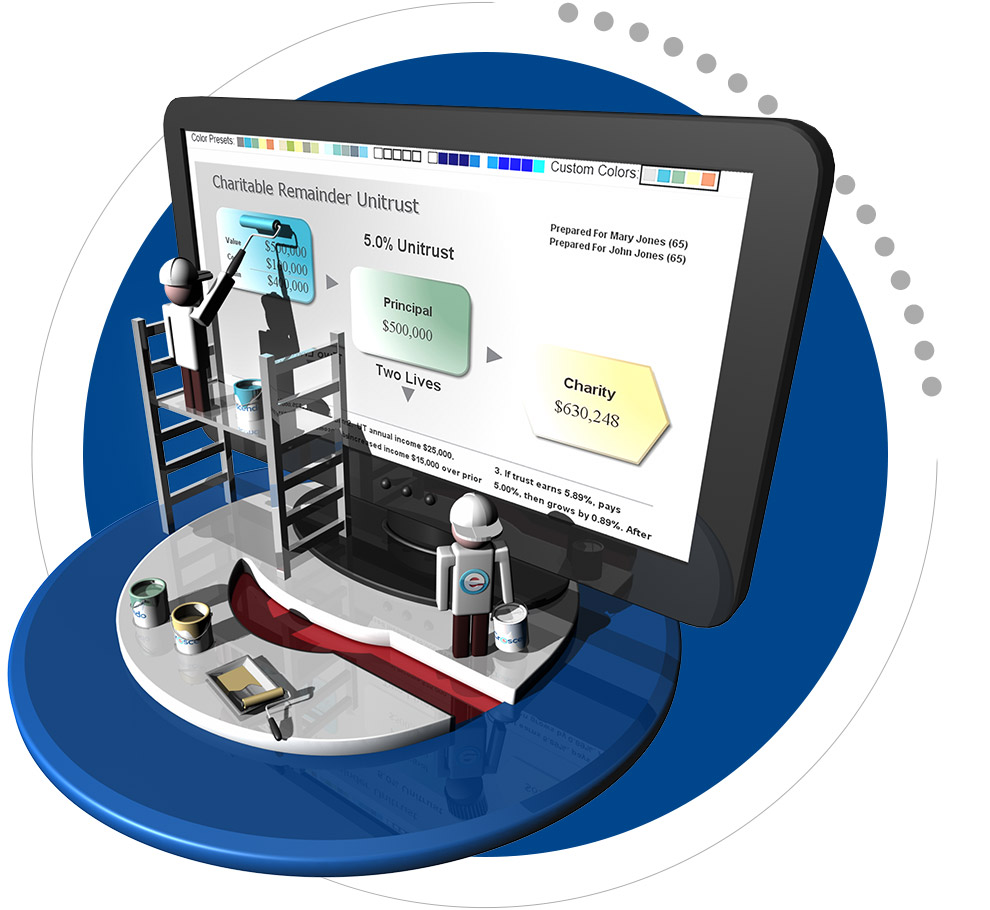 Software Overview
We provide powerful solutions for marketing, closing and administrating gifts. You can choose from a variety of software packages.
Crescendo offers three different service levels of donor proposal software: CresPro (the comprehensive software), CresEstate (mid-level software) and CresLite (the basic software). These software products are cloud-based.
Your annual service contract includes regular tax updates, the GiftLaw Pro charitable tax reference and attorney phone support five days a week.
Donor Proposal Software
Additional Software