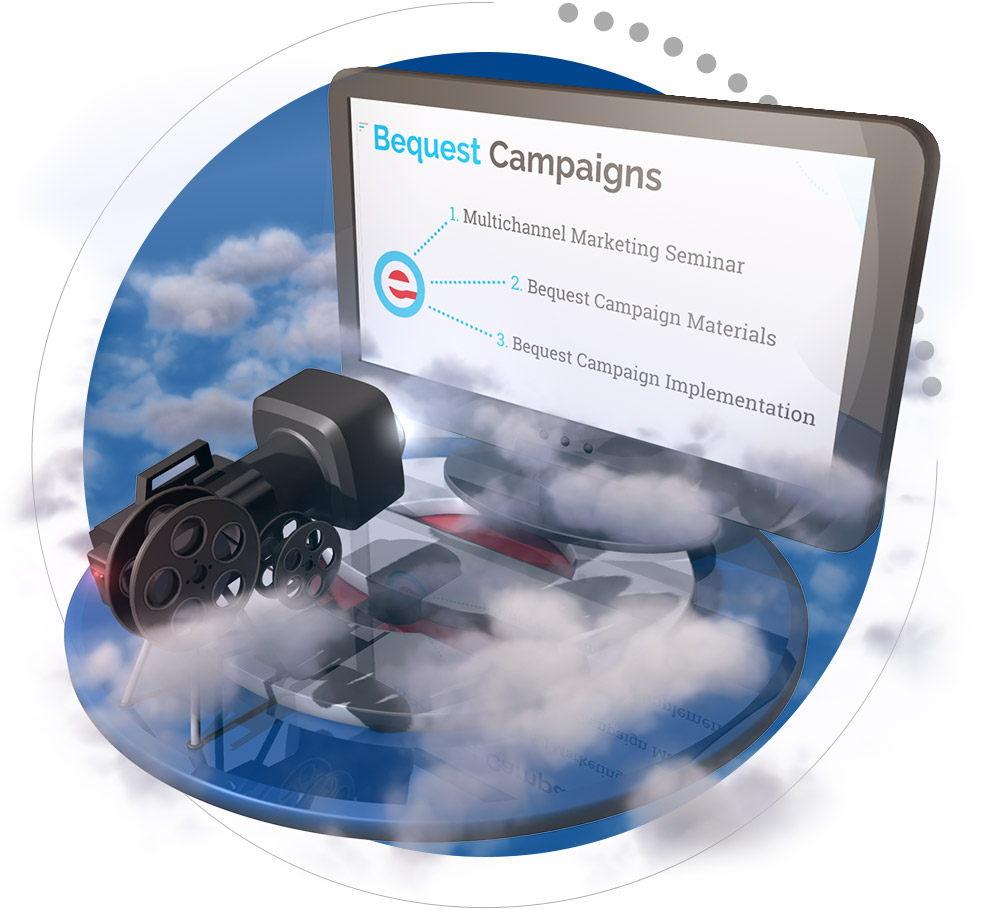 Marketing Education (CresCoaching)
CresCoaching is a five-week webinar and coaching series that will help you build and launch an effective planned gifts marketing program to close more gifts and grow your legacy society. You will learn how to create a time and cost efficient marketing plan that is tailored specifically to your organization.
CresCoaching starts with a Week One Webinar to give you a framework to implement a marketing plan with bequest campaign strategies, IRA Rollover marketing and blended gifts. Weeks two and three include personal calls with a CresCoach to build your custom marketing plan. Week Four is a valuable networking opportunity that enables you to view plans from other organizations. Week Five is a Major and DAF Gifts Webinar that shows you how to propose and close major and DAF gifts. To learn more about CresCoaching, contact us at 800-858-9154.
"Thank you for your thoughtful attention in considering our marketing goals and transforming the vision into an actionable plan that truly reflects our needs and how we work. Having this level of support has been wonderfully energizing and provided a much needed boost to my work. Many thanks." ‑ Janell Johnson, Assoc. Development Director, Village Theatre
* Weeks 2, 3 & 4 ‑ Personal calls (to be scheduled)
WEEK 1

*

weeks 2, 3 & 4
WEEK 4
WEEK 5
WEBINAR MARKETING
PERSONAL CALLS
WEBINAR PLAN
MAJOR & BLENDED GIFTS
11/10/2020
To be scheduled
12/8/2020
1/6/21
1/5/2021
To be scheduled
1/26/2021
2/3/2021
2/2/2021
To be scheduled
2/23/2021
3/3/2021
3/2/2021
To be scheduled
3/23/2021
3/31/2021
3/30/2021
To be scheduled
4/20/2021
5/5/2021
4/27/2021
To be scheduled
5/18/2021
6/2/2021
6/1/2021
To be scheduled
6/22/2021
6/30/2021
6/29/2021
To be scheduled
7/20/2021
7/28/2021
7/27/2021
To be scheduled
8/17/2021
9/8/2021
9/7/2021
To be scheduled
9/28/2021
10/6/2021
10/5/2021
To be scheduled
10/26/2021
11/10/2021
11/9/2021
To be scheduled
12/7/2021
To be scheduled