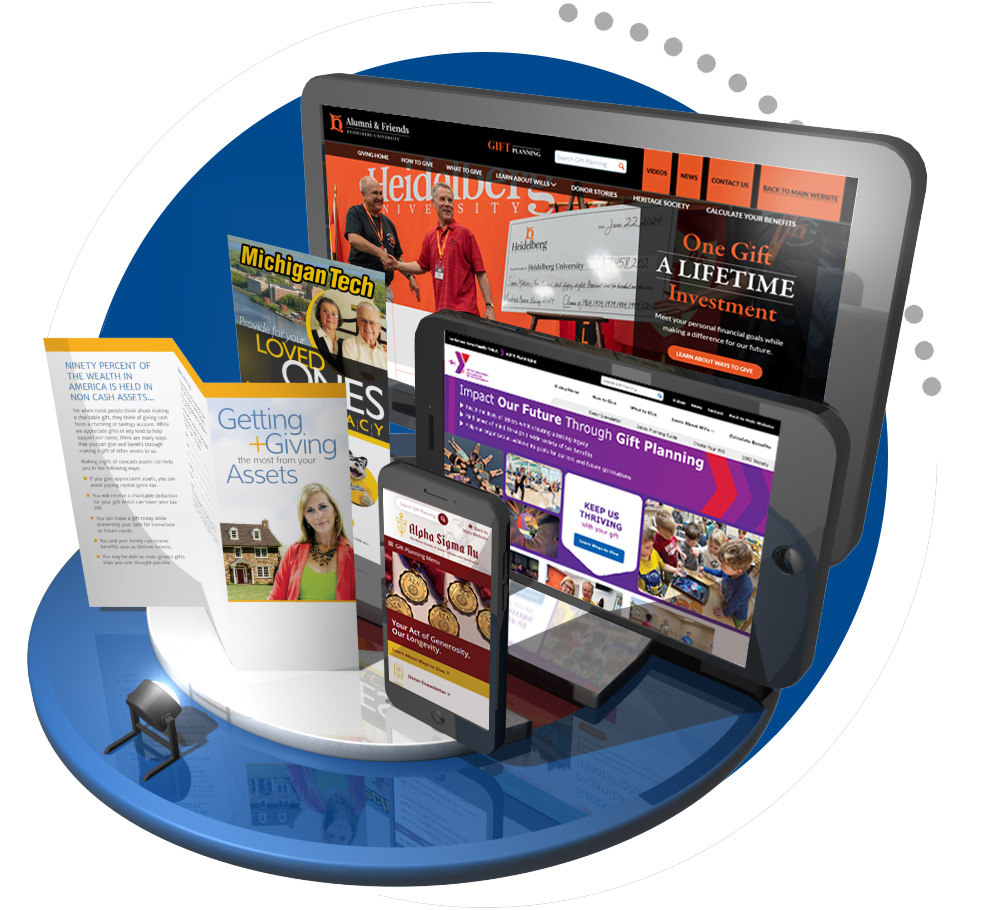 Marketing Solutions Overview
With nearly 40 years of experience working with nonprofits, Crescendo has shaped the market for planned giving tools. Our signature marketing package — GiftLegacy — features a wide variety of web, email, social media and print solutions to increase your organization's planned and major gifts. Our fully integrated system helps you build stronger donor and professional advisor relationships.
Mobile-friendly websites and emails, narrated mission videos, printed materials and powerful analytics are just some of the many GiftLegacy tools that can help your organization generate more leads and close more gifts.