How Large are Bequests and What is the Potential for Your Organization?
Is your organization actively marketing charitable bequests? Do you have a strategy in place for securing bequest acknowledgements? What is the potential future revenue stream for realized bequests?

The Baby Boomers are retiring in record numbers and the intergenerational wealth transfer is well under way. With these demographic and economic changes occurring, it is possible that your organization could receive many bequests (including sizable gifts) this year and in the years ahead. How large are charitable bequests and what is the potential for your organization?

Surveys differ on the average size for a charitable bequest (somewhere in the rage of $20,000 to $80,000) depending on the organization and factors such as longevity, marketing and fundraising expertise. There are also very large bequests made each year that go well beyond the average size for nearly all organizations.

In 2016, the Chronicle of Philanthropy reported a total of $5.6 billion in gifts (including estate gifts) made by its list of the top 50 donors in America. In 2017, this number rose more than two-and-a-half times to $14.7 billion. The top donors left significant bequests in 2017, including gifts from five estates that accounted for $1.35 billion.

How large are the largest bequests in America? Giving USA 2017 noted that the largest bequest of $850 million was made by the estate of Henry Hillman for the benefit of nonprofits in the greater Pittsburgh area. The second-largest legacy gift of $202 million came from David Rockefeller, grandson of John D. Rockefeller and was divided among numerous charities.

Much of the data on bequest giving comes from estate tax returns released by the IRS each year. In 2016, 21.9% of the 12,411 estates that filed returns with the IRS claimed a charitable deduction. The total value of estates in 2016 was $192.2 billion and the charitable bequests made on these returns amounted to $18.5 billion.

Keep in mind that 99% of Americans pass away without taxable estates, and many donors who make annual gifts leave charitable bequests even though they will not benefit from an estate tax deduction. This means the total value of bequests made to support charitable causes exceeds the IRS numbers and probably by a significant amount.

The potential for charitable bequests is enormous. Does your organization know how to capture its share of bequest dollars? For strategies to create a charitable bequest campaign with real results, please contact Crescendo at 1-800-858-9154.
About Kristen Schultz Jaarda, JD, LLM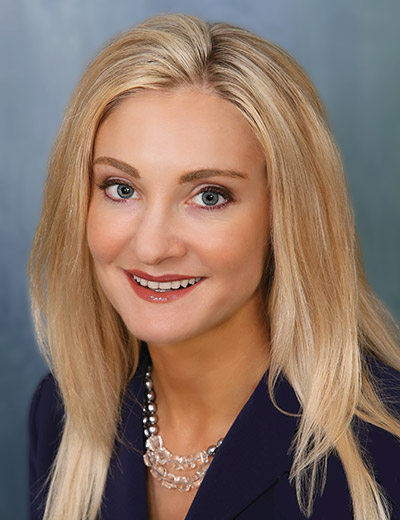 Kristen Schultz Jaarda is Executive Vice President of Crescendo Interactive, Inc. She specializes in charitable tax planning and online marketing for planned gifts. She is responsible for client education and leads Crescendo's marketing services and support team. She is a nationally recognized speaker, conducts seminars nationwide and is a principal faculty member of GiftCollege.
Kristen serves as a board member for the American Council on Gift Annuities (ACGA) and as a member of the ACGA Rates and State Regulations Committees, Editorial Advisory Board member for Planned Giving Today, Committee Member for the ABA Charitable Planning and Organization's Group, past Legislative Chair and a board member for the Partnership for Philanthropic Planning of Greater Los Angeles (PPP-LA), a member of the Ventura County Planned Giving Council and a committee member and volunteer for several California charities. She writes weekly for CrescendoTweet and her planned giving blog.
Previously, Kristen served as Counsel to the Assistant Secretary of Education in Washington, D.C. and was Oversight Counsel to the U.S. House Committee on the Judiciary. Prior to that, she worked in a public affairs law practice. Kristen graduated from UCLA School of Law where she was Law Review Editor. She completed her Tax LL.M. with honors at Loyola School of Law. Kristen is a member of the California State Bar, D.C. Bar and the Maryland State Bar.