And the Winner is.... Email
What marketing channel determines a nonprofit's success? The answer may surprise you.... It's email. When we look at our analytics, the organizations that are the most successful at reaching and engaging with new (and existing) donors are the ones making regular contact through email.

The number of emails an organization sends is not as important as consistency. If you are consistently reaching out to your supporters through email, you are providing regular opportunities for them to respond and engage with you.

Here are a few simple ways to get results from your major and planned gifts emails:



Personalize your emails by addressing recipients by name at the beginning of each message. Try an A/B test with your list to see how personalizing the subject line impacts results.


Personalize the opening message. Most email providers permit you to add a custom message to the top of a group email. If you know a donor, make sure the message includes something about your connection, last conversation/visit, their interests or goals.


Include timely information in your communications about upcoming/recent events, updates on projects and shifts in organizational priorities. This is the type of content that will engage someone to invest in your mission.


Include buttons, offers, calls to action and other opportunities for donors to respond, contact and interact with you.


Don't forget to add links back to your website where supporters can find additional information about your mission and supporting your cause.



Follow-up your communications with an email or call. Asking someone if they received your email and offering assistance is a great way to obtain a personal visit … And personal visits are what lead to major and planned gifts. For more ideas on how to use email effectively, please contact Crescendo at 1-800-858-9154.
About Kristen Schultz Jaarda, JD, LLM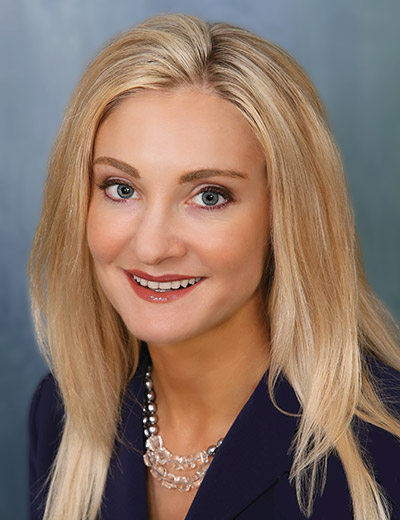 Kristen Schultz Jaarda is Executive Vice President of Crescendo Interactive, Inc. She specializes in charitable tax planning and online marketing for planned gifts. She is responsible for client education and leads Crescendo's marketing services and support team. She is a nationally recognized speaker, conducts seminars nationwide and is a principal faculty member of GiftCollege.
Kristen serves as a board member for the American Council on Gift Annuities (ACGA) and as a member of the ACGA Rates and State Regulations Committees, Editorial Advisory Board member for Planned Giving Today, Committee Member for the ABA Charitable Planning and Organization's Group, past Legislative Chair and a board member for the Partnership for Philanthropic Planning of Greater Los Angeles (PPP-LA), a member of the Ventura County Planned Giving Council and a committee member and volunteer for several California charities. She writes weekly for CrescendoTweet and her planned giving blog.
Previously, Kristen served as Counsel to the Assistant Secretary of Education in Washington, D.C. and was Oversight Counsel to the U.S. House Committee on the Judiciary. Prior to that, she worked in a public affairs law practice. Kristen graduated from UCLA School of Law where she was Law Review Editor. She completed her Tax LL.M. with honors at Loyola School of Law. Kristen is a member of the California State Bar, D.C. Bar and the Maryland State Bar.