Specific Offers Get Results: What Kind of Images Should I Use to Get Results?
Crescendo recently released its 2017 Major and Planned Gifts Communications Study, How to Attract Donors & Increase Response to Your Marketing. As with the 2016 study, we used A/B testing to compare donor responses to major and planned gifts marketing emails. In the coming weeks I will be sharing examples of effective nonprofit communications from this study.

How successful is your marketing? Is your marketing targeted? Are you segmenting your marketing based on demographics? Does your marketing make a single offer or does it include several different offers? When marketing an offer, such as a free illustration, will your donors understand what they will receive?

In our study, we explored how to get results with typical planned and major gifts offers. We wanted to look at how the use of images in marketing offers impacted results. To test the use of images, Crescendo created two emails for Boston University using the same subject line, "Free Estate Planning Guide - Help our Students Succeed." Both emails contained identical text, including the details of the offer and how gifts can support the university's students. Version A included mission-related images of students, faculty and the campus. By comparison, Version B included images of the estate planning guide that was the subject of the offer. The goal was to test click-through rates (CTR) for these offers.

Boston University split its email list of 17,530 recipients, sending Version A to half of the list and Version B to the other half. The demographics were targeted. Each recipient was at least 40 years of age. The list included the university's top planned giving donor prospects as well as alumni, faculty, staff and retired faculty. Version B, with a CTR of 6.43%, was the winner over Version A, which had a still-impressive CTR of 6.08%. Both emails had a high open rate of more than 21%.

The winning email showed that images representing the actual offer performed better than images that did not correspond directly to the offer. This result was a bit surprising. Conventional wisdom suggests using mission-related photos. In this test, the photos that correlated to the offer performed slightly better. Visit this blog next week for more ideas on how to communicate effective offers to your donors and get results.
About Kristen Schultz Jaarda, JD, LLM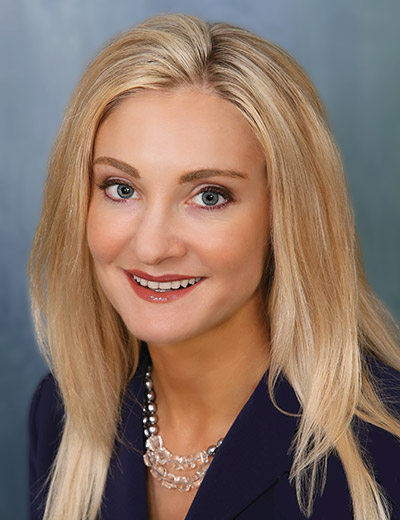 Kristen Schultz Jaarda is Executive Vice President of Crescendo Interactive, Inc. She specializes in charitable tax planning and online marketing for planned gifts. She is responsible for client education and leads Crescendo's marketing services and support team. She is a nationally recognized speaker, conducts seminars nationwide and is a principal faculty member of GiftCollege.
Kristen serves as a board member for the American Council on Gift Annuities (ACGA) and as a member of the ACGA Rates and State Regulations Committees, Editorial Advisory Board member for Planned Giving Today, Committee Member for the ABA Charitable Planning and Organization's Group, past Legislative Chair and a board member for the Partnership for Philanthropic Planning of Greater Los Angeles (PPP-LA), a member of the Ventura County Planned Giving Council and a committee member and volunteer for several California charities. She writes weekly for CrescendoTweet and her planned giving blog.
Previously, Kristen served as Counsel to the Assistant Secretary of Education in Washington, D.C. and was Oversight Counsel to the U.S. House Committee on the Judiciary. Prior to that, she worked in a public affairs law practice. Kristen graduated from UCLA School of Law where she was Law Review Editor. She completed her Tax LL.M. with honors at Loyola School of Law. Kristen is a member of the California State Bar, D.C. Bar and the Maryland State Bar.