How to be Donor-Centered in Your Planned and Major Gifts Marketing
Donor-centered fundraising is a movement that has captured the attention of planned and major gifts fundraisers. Focusing on the donor, his or her desires and needs makes sense. But what does it really mean to take a donor-centered approach to your organization's marketing?

Donor-centered marketing is not about you and your organization. Yes, donors give to you because they support your mission, but they are really giving because of "them." Giving to your organization helps them achieve their personal goals and aspirations. Perhaps they or a loved one personally benefitted, they feel good when they give back to you/your work or they want to make their mark/leave their legacy in support of your cause.

Here are some ways to focus your marketing message less on you and more on your donors:



Use "you" and "your" in your copy (including headings and subject lines). This helps personalize your message directly to your supporters and let them know this is for "them."


Don't make your mission statement your marketing message. Summarize your mission in at most two sentences and focus the remainder of your messaging on helping your donors achieve their goals.


Talk about how your donor can benefit from giving. For planned gifts, this could include personal satisfaction, the possibility of lifetime income and the ability to leave a legacy in support of your cause.


Avoid solely tax-related marketing. While tax savings is a benefit of giving, it is not the primary reason your donors will make a gift to you. As Crescendo's latest marketing study illustrated, you will get better results with marketing messages focused on personal satisfaction as opposed to tax savings.


Don't give your donors too many choices. Donor-centered marketing is about opening up possibilities as a way to help your donors reach their goals. However, offering too many options at the same time can create confusion and may result in no selection. So, limit your "ask" to one gift opportunity at a time.


Integrated marketing is the key. You don't know how your donors will hear and respond to your message. So, make sure that you are utilizing all of the right channels (email, print, web, social media etc.) to reach and encourage your supporters.



For more ideas on donor-centered marketing for major and planned gifts, please contact Crescendo at 1-800-858-9154.


About Kristen Schultz Jaarda, JD, LLM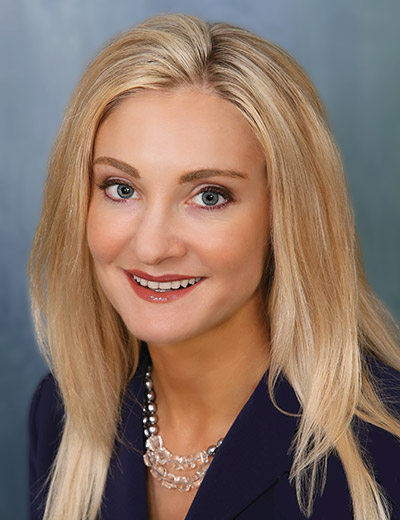 Kristen Schultz Jaarda is Executive Vice President of Crescendo Interactive, Inc. She specializes in charitable tax planning and online marketing for planned gifts. She is responsible for client education and leads Crescendo's marketing services and support team. She is a nationally recognized speaker, conducts seminars nationwide and is a principal faculty member of GiftCollege.
Kristen serves as a board member for the American Council on Gift Annuities (ACGA) and as a member of the ACGA Rates and State Regulations Committees, Editorial Advisory Board member for Planned Giving Today, Committee Member for the ABA Charitable Planning and Organization's Group, past Legislative Chair and a board member for the Partnership for Philanthropic Planning of Greater Los Angeles (PPP-LA), a member of the Ventura County Planned Giving Council and a committee member and volunteer for several California charities. She writes weekly for CrescendoTweet and her planned giving blog.
Previously, Kristen served as Counsel to the Assistant Secretary of Education in Washington, D.C. and was Oversight Counsel to the U.S. House Committee on the Judiciary. Prior to that, she worked in a public affairs law practice. Kristen graduated from UCLA School of Law where she was Law Review Editor. She completed her Tax LL.M. with honors at Loyola School of Law. Kristen is a member of the California State Bar, D.C. Bar and the Maryland State Bar.