Image & Text Email vs. Image-Only Email -- Which Works Better for Planned Gifts?
As part of Crescendo's 2016 study Experiments in Email Marketing, we created an email to market Hoag Hospital Foundation's free downloadable wills guide. Our goal in this A/B test was to evaluate CTR for wills guide offers. We sent two emails with different designs but with the same subject line — "Benefit Your Family and Impact Hoag's Future". Both emails discussed how it's never too late to plan for the people and causes you care about.

Version A was a single clickable image featuring geometric shapes, icons, Hoag's brand fonts and other design elements. We had complete design freedom because an image-based email is not constrained by HTML limitations of email programs. Version B had a simpler design with both images and HTML text. This second email was coded to have mobile compatibility through a responsive layout. The text resized itself and wrapped around images based on the viewport of the user's device.

With its bold design, Version A had a much higher CTR (14.55% vs. 11.07% for Version B). Although Version A wasn't fully mobile compatible — for example, the text became small when the image was scaled down to fit a mobile device's viewport — it had a more attractive design, and the entire email (or image) was one big link users could easily click or tap to download the wills guide.

While mobile compatibility is important, the point here is that a bold image-only email works and gets results. There are times when you really want your message to be heard and a strong image can help make your case. To learn more about effective ways to use email to increase major and planned gifts please contact Crescendo at 1-800-858-9154
About Kristen Schultz Jaarda, JD, LLM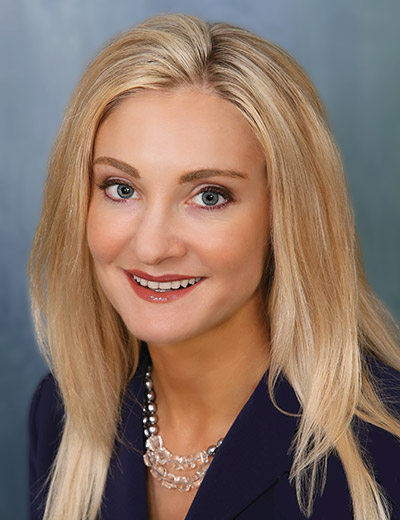 Kristen Schultz Jaarda is Executive Vice President of Crescendo Interactive, Inc. She specializes in charitable tax planning and online marketing for planned gifts. She is responsible for client education and leads Crescendo's marketing services and support team. She is a nationally recognized speaker, conducts seminars nationwide and is a principal faculty member of GiftCollege.
Kristen serves as a board member for the American Council on Gift Annuities (ACGA) and as a member of the ACGA Rates and State Regulations Committees, Editorial Advisory Board member for Planned Giving Today, Committee Member for the ABA Charitable Planning and Organization's Group, past Legislative Chair and a board member for the Partnership for Philanthropic Planning of Greater Los Angeles (PPP-LA), a member of the Ventura County Planned Giving Council and a committee member and volunteer for several California charities. She writes weekly for CrescendoTweet and her planned giving blog.
Previously, Kristen served as Counsel to the Assistant Secretary of Education in Washington, D.C. and was Oversight Counsel to the U.S. House Committee on the Judiciary. Prior to that, she worked in a public affairs law practice. Kristen graduated from UCLA School of Law where she was Law Review Editor. She completed her Tax LL.M. with honors at Loyola School of Law. Kristen is a member of the California State Bar, D.C. Bar and the Maryland State Bar.