How to Include Planned Gifts on #GivingTuesday
#GivingTuesday is a global day of giving celebrated on the Tuesday following Thanksgiving. The day has become a movement supporting philanthropy with thousands of charities participating and encouraging their donors to give. This year, #GivingTuesday takes place on November 29. Are you ready?

While the movement has focused on immediate (often online) giving and volunteering on #GivingTuesday, there are ways in which planned gifts can be included in your organization's #GivingTuesday efforts. Here are some ideas to consider promoting in your #GivingTuesday social media posts and eblasts:

1. Bequests - Ask your donors to not only make a gift on #GivingTuesday but also include your organization in their estate plans. Keep in mind that modifying a will or trust document will require an attorney visit. Assist your donors in the process by offering an attorney referral list, a wills planning guide and bequest language for a gift made to support your cause.

2. Beneficiary Designation Gifts - Remind your donors that an even easier way to make their #GivingTuesday gifts go further is with a beneficiary designation gift. Beneficiary designation gifts are gifts that can be made by your donors without an attorney visit. Encourage your supporters to login to their retirement, brokerage and life insurance accounts on #GivingTuesday and complete a simple form naming your charity as a beneficiary.

3. Blended Gifts - Blended gifts are really what you should be talking about on #GivingTuesday. Your donors can make a gift online on November 29 and multiply the potential of their giving by also creating a charitable bequest, charitable gift annuity, charitable remainder trust and more. Tell your donors on #GivingTuesday about the many ways they can see the results of their giving by making a current gift today and also continue their support into the future with a planned gift.

Crescendo offers eblasts on bequests, beneficiary designation gifts, blended gifts and more. Don't leave planned gifts out of #GivingTuesday. Contact us at 1-800-858-9154 for assistance with your #GivingTuesday marketing.


About Kristen Schultz Jaarda, JD, LLM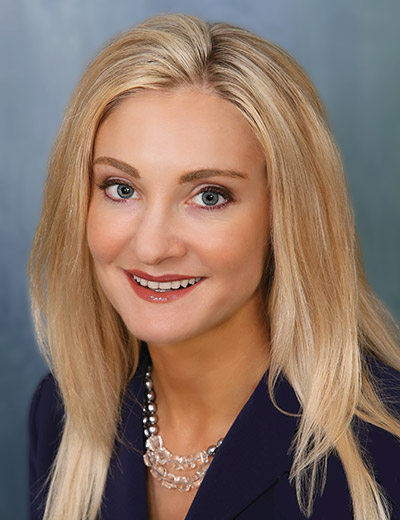 Kristen Schultz Jaarda is Executive Vice President of Crescendo Interactive, Inc. She specializes in charitable tax planning and online marketing for planned gifts. She is responsible for client education and leads Crescendo's marketing services and support team. She is a nationally recognized speaker, conducts seminars nationwide and is a principal faculty member of GiftCollege.
Kristen serves as a board member for the American Council on Gift Annuities (ACGA) and as a member of the ACGA Rates and State Regulations Committees, Editorial Advisory Board member for Planned Giving Today, Committee Member for the ABA Charitable Planning and Organization's Group, past Legislative Chair and a board member for the Partnership for Philanthropic Planning of Greater Los Angeles (PPP-LA), a member of the Ventura County Planned Giving Council and a committee member and volunteer for several California charities. She writes weekly for CrescendoTweet and her planned giving blog.
Previously, Kristen served as Counsel to the Assistant Secretary of Education in Washington, D.C. and was Oversight Counsel to the U.S. House Committee on the Judiciary. Prior to that, she worked in a public affairs law practice. Kristen graduated from UCLA School of Law where she was Law Review Editor. She completed her Tax LL.M. with honors at Loyola School of Law. Kristen is a member of the California State Bar, D.C. Bar and the Maryland State Bar.