Highlights: GiftLegacy Marketing, Upcoming Seminars, Custom Web Pages, Washington News, AFR and more
April 4, 2016

Crescendo has a great line-up of seminars scheduled for 2016. Start planning now with our 2016 online schedule. Choose from a wide variety of classes including multichannel marketing and hands-on software training. Find course descriptions and registration information for more than 50 events in 2016. Make this your best year for giving! Sign up for classes today.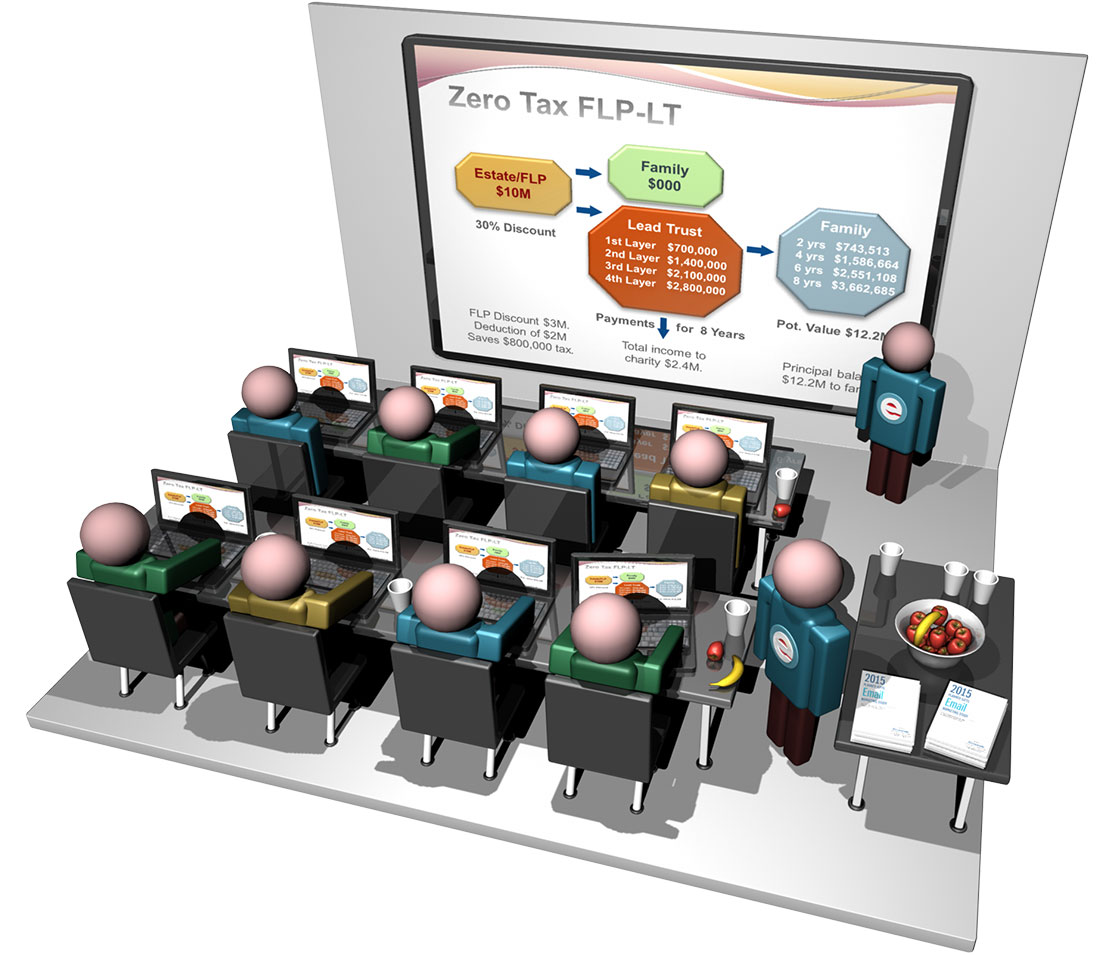 GiftLegacy Marketing Works:

"No need to waste hours researching print and electronic ways of reaching potential donors. This system is Go to Ready! Thanks for making it possible to reach our potential clients in an efficient and meaningful way." — Sharon LeeMaster, CFRE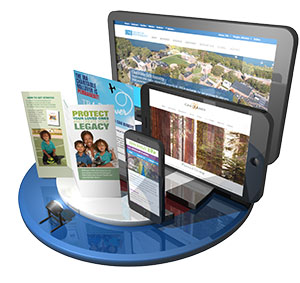 The GiftLegacy Marketing System features essential elements for marketing success including an interactive website, mobile website, weekly enewsletters for donors and professionals, marketing literature (ads, articles, brochures, inserts, postcards, wills guides, quarterly print newsletters), gift annuity, bequest and IRA rollover campaigns, social networking, donor analytics, proposal software, training and much more.


Special Offer! If you would like to learn how your organization can increase gifts with GiftLegacy, call Sandra, Tyler, Jacob, Molly or Catherine at 800-858-9154 or reply today to request your free GiftLegacy demonstration! Be sure to check out the latest success stories.
Increase Your Gift Planning Skills with GiftCollege:

Over 4,500 students are already registered for this powerful online educational program for gift planners! Start working toward your GiftCollege certification today. Classes are now available on demand 24/7. For more information and registration, go to GiftCollege.com.

Learn Key Donor Strategies and Multiply Your Gifts:


Comprehensive Seminar - Explore Crescendo proposal software and preview the new CresLite online software. Learn how to create persuasive donor proposals for a wide variety of gift plans on June 6-7 in Camarillo CA, June 27-28 in Washington DC and July 11-12 in Chicago.


Startup Planned Giving Seminar - Learn the fundamentals of planned gifts including guidelines for gifts of cash, stock and real property on June 27-28 in Washington DC and July 11-12 in Chicago.


Multichannel Marketing Seminar - Increase major and planned gifts with a multichannel marketing strategy using the powerful GiftLegacy marketing system on May 16 in Detroit, May 17 in Cincinnati and May 18 in Denver.

Use Custom Web Pages to Highlight Events, Seminars, Campaigns and More!

Crescendo can create custom pages on your GiftLegacy Pro website that enable you to promote different aspects of your organization's planned giving program. You can use custom pages to highlight your Legacy Society, an upcoming wills campaign or even a special event or seminar. Custom pages are a creative way to provide important information to your site visitors and generate new leads! Contact us about adding custom pages to your GiftLegacy website.

The University of Georgia is pleased to launch their new interactive GiftLegacy website. In keeping with their organization's branding, their planned giving website design integrates seamlessly into their web pages. Their planned giving website provides donors with the information they need to plan their legacy. Fresh weekly articles, personalized calculators, downloadable branded brochures and donor leads provide a leading-edge marketing system.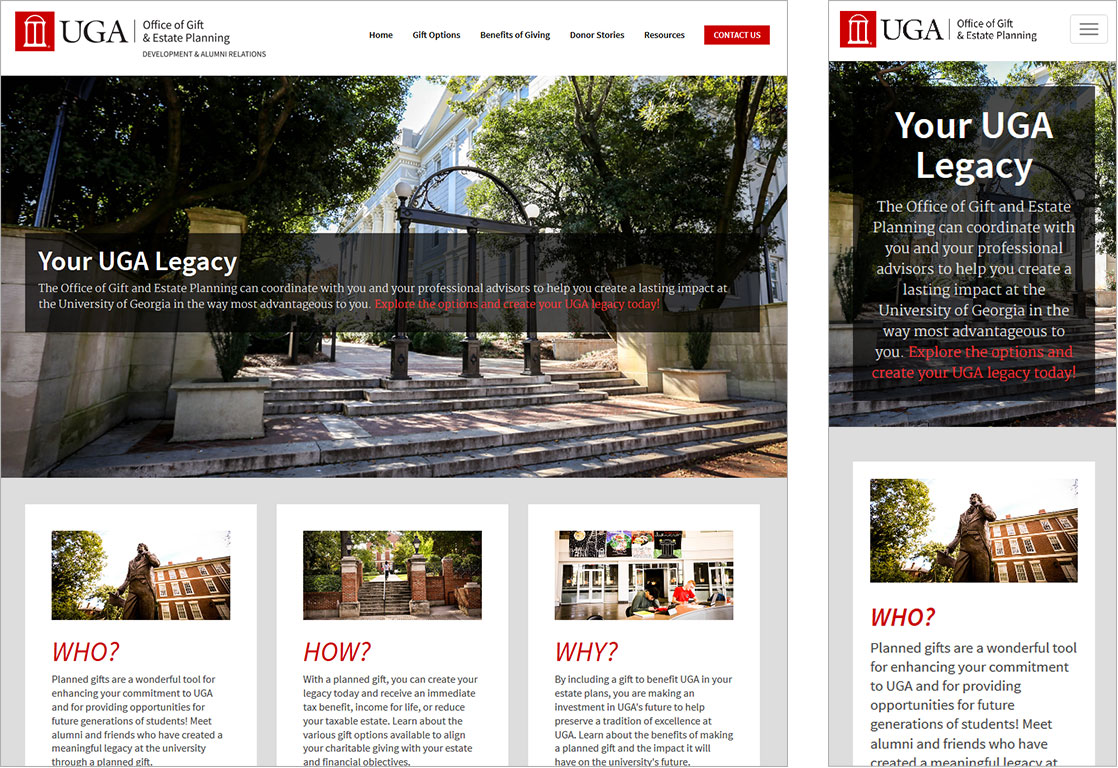 IRS Warnings During Peak Filing Season
Each year, the IRS publishes its Dirty Dozen list of tax scams. This week, the IRS warned taxpayers to avoid phishing scams and not to falsify income or make frivolous arguments.
Full article »

The Benefits of Charitable Lead Trusts: Part I
Charitable lead trusts have become more attractive as an estate and income tax planning tool. The reason for this is the historically low Section 7520 rates (Applicable Federal Rates or AFRs). In recent years, the AFR has hovered between 1.0% and 2.4% and hasn't been above 3.0% since June 2010.
Full article »

Exit Strategies for Real Estate Investors, Part 3
Karl Hendricks was a man with the golden touch. Throughout his life, it seemed every investment idea that he touched turn to gold. By far, Karl was most successful with real estate investments. It was definitely his passion.
Full article »

The IRS has released the Applicable Federal Rate for the month of April, 2016. Each month the Service surveys hundreds of interest rates for various financial instruments and publishes the rate that is applicable for charitable deduction calculations. The rate for April is 1.8%.