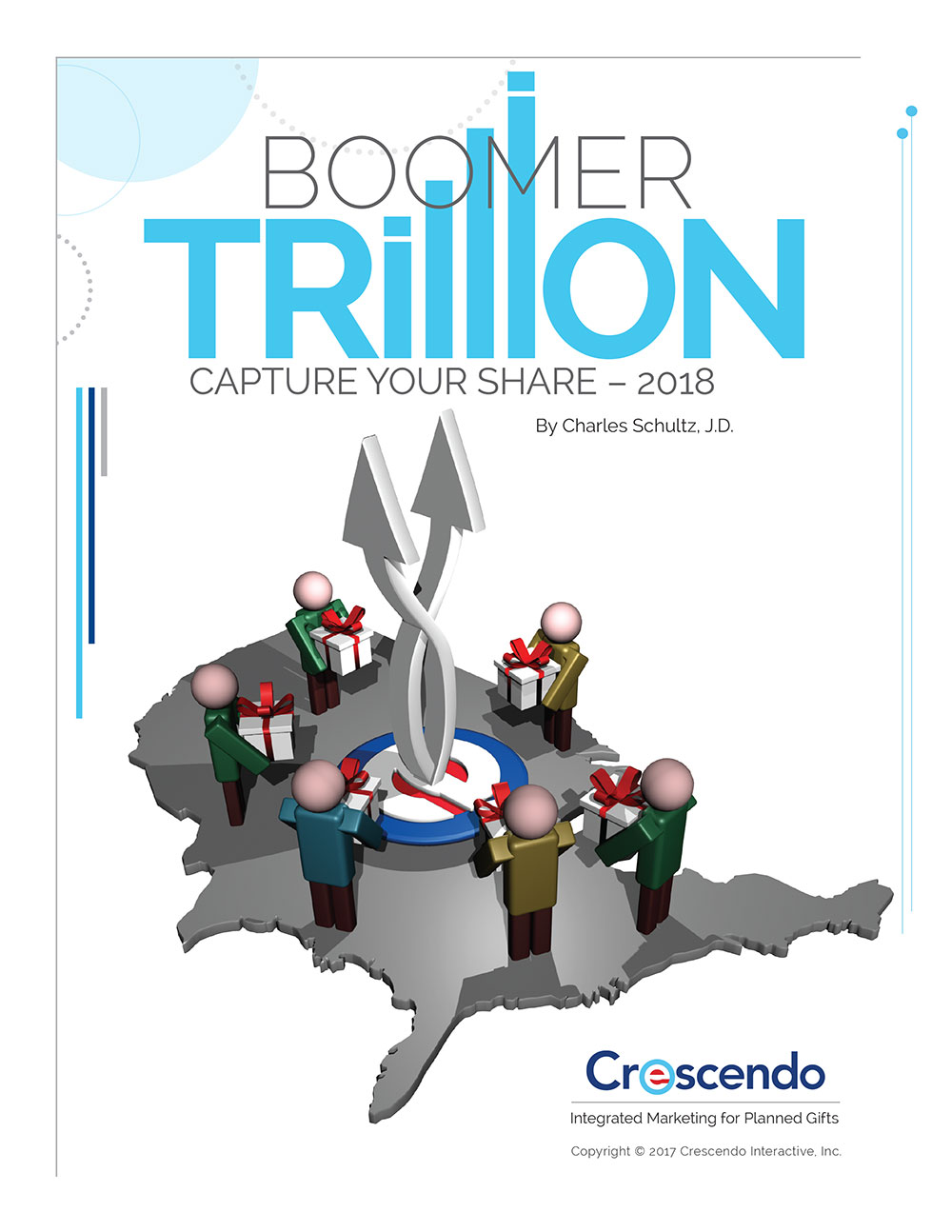 BoomerTrillion Overview
How to Explain BoomerTrillion to Your Leadership & Board
Build a Gift Pipeline From the Greatest Wealth Transfer in History
BoomerTrillion White Paper Now Available (PDF)
In "A Golden Age of Philanthropy Still Beckons: National Wealth Transfer and Potential for Philanthropy," co-authors Paul Schervish and John Havens predicted the greatest transfer of wealth in history by the Baby Boom generation. Schervish and Havens projected charitable bequests by Boomers totaling between $1 trillion and $2 trillion.
Is your organization positioned to capture its share of the "BoomerTrillion"? If enough charities can build successful bequest and blended gifts marketing campaigns, Schervish and Havens' estimates may actually be exceeded.
Read Crescendo's white paper — BoomerTrillion: Capture Your Share — to learn how your charity can get started with building a pipeline of gifts to capture your share of the BoomerTrillion.
Enter your information below to download Boomer Trillion: Capture Your Share, a white paper by Crescendo President & CEO Charles Schultz.
BoomerTrillion Overview
How to Explain BoomerTrillion to Your Leadership & Board