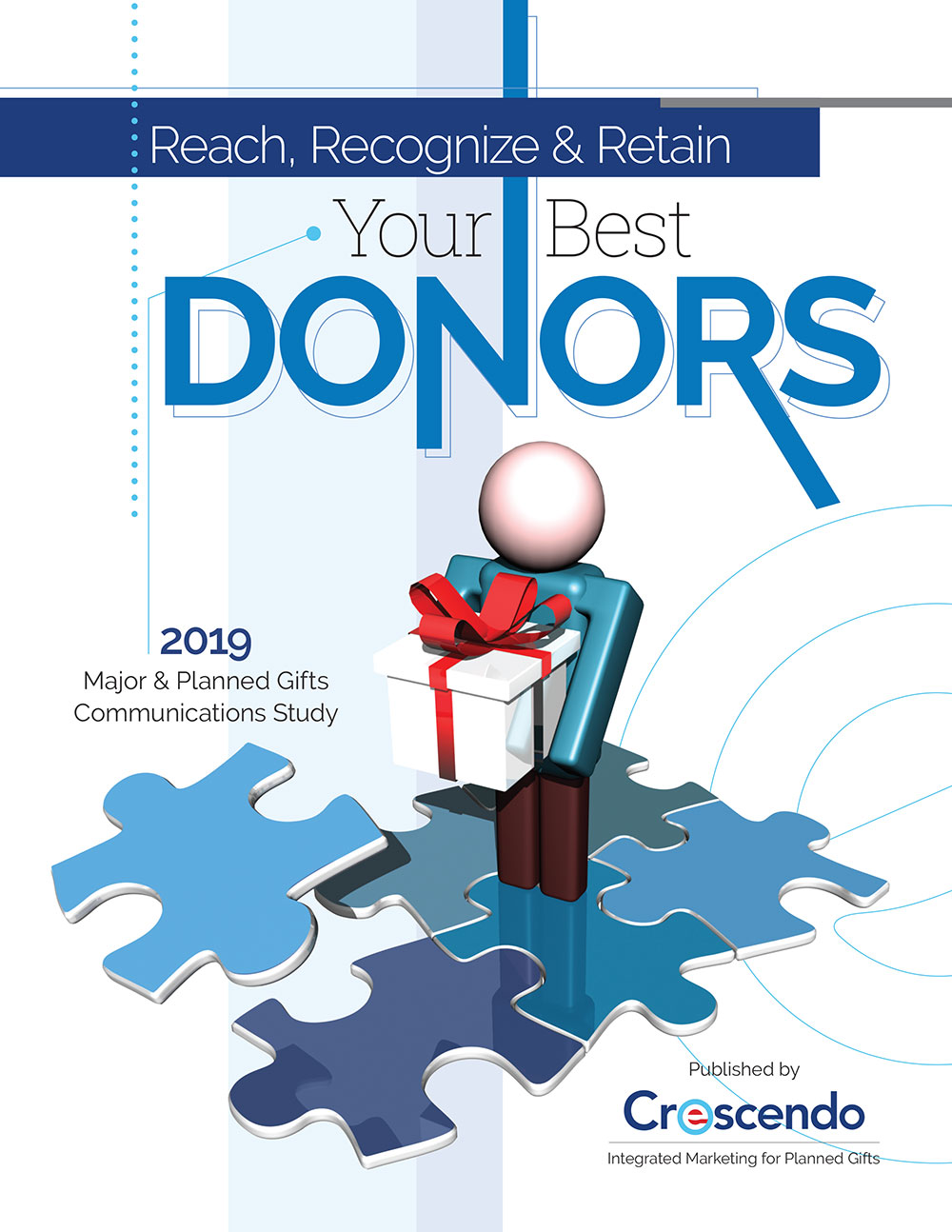 Crescendo's 2019 Groundbreaking Communications Study Now Available
Never before released data showing donor gift trends and demographics
Do you know who your best donor prospects are for major, planned and blended gifts? What types of gifts will appeal to your donors and help them reach their goals? What are the most effective ways to reach and retain your donors for life?
Crescendo's 2019 groundbreaking communications study — Reach, Recognize & Retain Your Best Donors — features donor gift trends and demographics based on never before released data from Crescendo's cloud software and integrated marketing system.
Here's what you can do to learn about our study:
1. Register today for our FREE webinar — New Groundbreaking Study Released: Reach, Recognize and Retain Your Best Donors — to explore the study's results. The webinar is scheduled on Friday, October 25th, 2019 at 9 am PT.
2. Download our FREE 32-page study by filling out the simple form below: