Finding the Good in a Difficult Time - What We Can Take from Covid-19
As we all know, the last 15 months has been a challenging time for everyone. Businesses have struggled, families have suffered great loss, and nonprofits have been faced with unpredictable times. Some greater than others. How do we move forward? How do we learn from our experiences? What positives can you take from the last 15 months that will help your nonprofit grow to its full potential?

Every family, donor, business and nonprofit has their own story. For the last nine months, my brother, his wife, their five year old, their seven year old, my mother and myself have all been living and working in the same house. Through different circumstances, we all found ourselves living together through the pandemic. Also, prior to moving in together, my brother and I lost our father, greatly due to these hard times. As I reflect back to the time just before we all moved in together, I recall thinking how difficult this was going to be on all of us. How would the children react to living in a different house? How would we all work and live together? Would we be able to grieve my father's passing?

Now, as the world is attempting to move to some level of normal, I cannot imagine getting through this difficult and frustrating time any other way. In a time of hardship, my relationship with my mother grew stronger, I was able to grieve my father's passing with my brother by my side. The love I gained being an uncle overwhelmed me. Unusual circumstances led to us being together for these past nine months and I am grateful for the time well spent.

I understand everyone has their own story, but this got me thinking…. If I can find the positives in this troubling time, how can I help nonprofits do the same?

I sat down with Lisa M. Chmiola, founder and Chief Fablanthropist of Fablanthropy. A consulting firm that helps nonprofits achieve amazing philanthropic impact in their community. As a consultant and previous gift officer for 20 plus years, Lisa has unique experience working with nonprofits prior to and during the pandemic. We discussed what marketing strategies were used in 2020, how they differed from previous years and what strategies she foresees to continue moving forward. Ultimately, trying to determine what positive takeaways we can gain from this pandemic. Here are our top four positive takeaways, with excerpts from Lisa's insightful comments:

Value of a Multichannel Approach

Lisa: During the pandemic, direct mail communications became even more important, especially as donors experienced an influx into their email inboxes and were spending much of their day at the computer. Email and online marketing was still important, but many organizations took this opportunity to revisit and reinvigorate sending pieces through the mail to donors to stand out and supplement other marketing strategies. In the years leading up to the pandemic, organizations were exploring more digital outreach. Digital is still important and isn't going away. But a multichannel approach is recommended to maximize potential.

Steven: Lisa makes a great point here. Our goal as marketers is to stand out from the rest. With donors working and living from home, being inundated with emails and social media ads, your digital outreach may have been overlooked. I can attest to that from personal experience. Staring at computer screens all day, rifling through emails and social media, it is easy for things to get overlooked. Print material or direct mail can be a great way to set yourself apart with an integrated marketing strategy.

Importance of Long-Term Sustainability

Lisa: Another important lesson from the past 15 plus months is the need for long-term planning, especially in the forms of endowments and planned giving for organizations. Oftentimes, it is easy to get caught up in the day-to-day and making a fundraising goal for the year. But long-term sustainability is critical especially in cases like a pandemic where solicitations might be paused or reduced for a time.

Steven: I believe in times like these, we have seen the true value of a planned giving program. Planned giving will give your nonprofit a prosperous future and sustainability no matter what comes. Furthermore, studies show that planned gifts increase nonprofit annual funds. By marketing planned gifts you are showing that you care for your donors' philanthropic goals. Also, instilling passion for your mission into your donors creates champions for your cause.

Additional Opportunities to Connect with Donors

Lisa: I think we'll continue to see more virtual events in the near future, even with in-person events resuming. There also will be a greater interest in hybrid events, allowing those who can't or aren't able to attend live to be part of the event. Donor visits will continue, and will likely be based on the donor's preference and comfort level. Especially if the donor is not located in the same city or region as the nonprofit, many of these will continue to be virtual. Also, different parts of the country or world are opening up at different rates, and some donors are not ready to leave home much yet, so that's another group that might be more comfortable continuing virtually.

Steven: We have all experienced technical struggles at one point or another in the last 15 months, but the value of virtual meetings goes unmatched. Video meetings, phone calls, and group chats have kept nonprofits afloat during this time. Of course, no one will argue the value of face-to-face interactions, but we will continue to see virtual interaction. This pandemic has made virtual communication more common, if not "normal." This allows your nonprofit to give your donors multiple options to communicate and discuss possible gift options with many ways of being present.

Removing the Fear of the Planned Giving Conversation

Lisa: I think the pandemic took away some of the fear of discussing planned giving, since many people were reviewing their personal estate plans. It also helped emphasize that planned giving is for all generations, and the most popular types of planned gifts (bequests and beneficiary designations) can be made at any age. In a way, this is a positive to come out of the pandemic: that we are thinking more about our legacy and the nonprofits that are an important part of our lives. How can we remember them like we will remember our family and friends?

Steven: Older donors and even younger donors have been told by many, "It could happen at any time." Words we hear all the time. One thing this pandemic has given gift officers is a real life example. We have all lost loved ones, or at least heard about someone who lost loved ones, of all ages. This pandemic, unfortunately, has shown us that it can happen to anyone at any time. I also think it is important to note that this pandemic has given gift officers a valid reason to bring up planned giving with donors that for the most part have stayed away from the conversation.

I want to again thank Lisa Chmiola for her thoughts and input. If you would like to discuss any of these takeaways or how to best utilize these strategies, please share your comments below.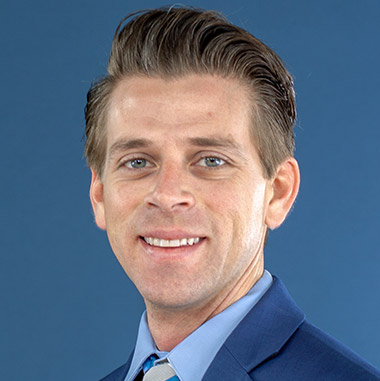 By Steven Walker
Integrated Marketing- Central Region, Crescendo Interactive, Inc.