How Should You Market Planned and Major Gifts to Donors Who Itemize in Light of the Recent Tax Changes?
What do your donors need to hear from you right now in light of the recent tax changes? You should be thinking about positive messages that can be communicated to your donors based on their situation. Most planned and major gift donors will continue to itemize under the new law. How should you market gifts to your donors who itemize (i.e. benefit from) charitable deductions?

Donors who itemize are most likely to be receptive to the following gift options: outright gifts (including major gifts), charitable remainder trusts, charitable gift annuities (funded with either cash or appreciated property), IRA charitable rollover gifts, blended gifts and finally bequest giving, including beneficiary designation gifts. The key to donor messaging for any of these gifts (that will have a broad appeal) is to balance the messaging between non-tax and tax benefits.

Examples of positive messaging for donors who itemize include:



Messages that market gift options to "provide a source of security for either the donor or a loved one" or "provide for family."


Messages that include an "offer" such as a free estate planning guide or gift illustration showing the benefits of giving.


Messages that ask donors to support the causes that matter most to them and include concrete ways that they can give.


Messages that promote tax-advantaged ways to give, including tax savings from the charitable deductions and capital gains tax avoidance.


Marketing that uses phrase such as "maximizing satisfaction," "leaving a legacy" and "supporting our future."



A successful marketing strategy will combine one or more of the above messages.

Here is an example of effective marketing that would work well for itemizers, but isn't tax-specific. Hoag Hospital Foundation sent an eblast to donors with the subject line, "Free Wills Guide - Benefit Your Family and Impact Hoag's Future." The email had a phenomenal 26.27% open rate. Why was this email so effective? It combined three positive messages - a free offer, "providing for family" and "impacting Hoag's future." None of these messages were tax-related. This example illustrates that donors are interested in more than tax savings. So, your marketing even to itemizers should not focus solely on tax benefits.

Here is another example of an email sent by a university in the Northeast that illustrates the types of non-tax messaging you can use to appeal to itemizers (and nonitemizers). The university included two positive messages in the body of the email: "Protect your loved ones" and "Create your legacy." Again, there is more to successful marketing than focusing on tax advantages. Perhaps fewer of your donors will itemize now that the tax laws have changed but that isn't likely true for your planned and major gift donors. For your donors who are not itemizing, you should consider shifting marketing to non-tax messages based on your donors' likely receptivity. The next post in this series will cover ideas for marketing to non-itemizers under the new tax law.
About Kristen Schultz Jaarda, JD, LLM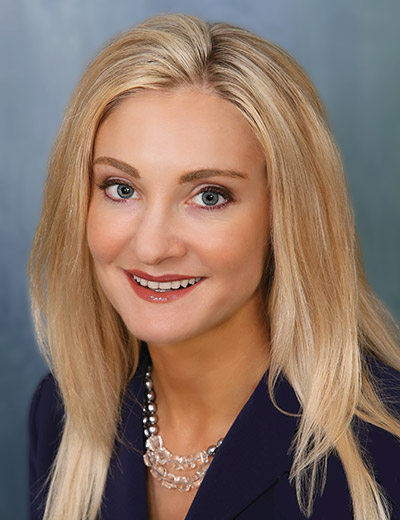 Kristen Schultz Jaarda is Executive Vice President of Crescendo Interactive, Inc. She specializes in charitable tax planning and online marketing for planned gifts. She is responsible for client education and leads Crescendo's marketing services and support team. She is a nationally recognized speaker, conducts seminars nationwide and is a principal faculty member of GiftCollege.
Kristen serves as a board member for the American Council on Gift Annuities (ACGA) and as a member of the ACGA Rates and State Regulations Committees, Editorial Advisory Board member for Planned Giving Today, Committee Member for the ABA Charitable Planning and Organization's Group, past Legislative Chair and a board member for the Partnership for Philanthropic Planning of Greater Los Angeles (PPP-LA), a member of the Ventura County Planned Giving Council and a committee member and volunteer for several California charities. She writes weekly for CrescendoTweet and her planned giving blog.
Previously, Kristen served as Counsel to the Assistant Secretary of Education in Washington, D.C. and was Oversight Counsel to the U.S. House Committee on the Judiciary. Prior to that, she worked in a public affairs law practice. Kristen graduated from UCLA School of Law where she was Law Review Editor. She completed her Tax LL.M. with honors at Loyola School of Law. Kristen is a member of the California State Bar, D.C. Bar and the Maryland State Bar.