What Your Donors Need to Hear in 2018 In Light of Recent Tax Changes
What should your marketing look like given the latest changes in tax law? What should you focus on in 2018? The goal of this new series of posts is to explain the recent tax changes, provide key insights into positive marketing messages and share successful examples of messaging that works for itemizers, non-itemizers and donors with nontaxable estates.

What do the new tax changes mean for your donors? In terms of the lower rates, deduction caps and higher standard deduction, fewer taxpayers will itemize. In 2016, about 30% of all filers itemized their deductions. This equates to 44 ½ million total returns that itemized. Estimates as to how many filers will itemize under the new law vary. However, keep in mind that many major and planned giving donors are still going to itemize because of their tax situation.

Based on IRS data, a donor who has adjusted gross income of $100,000 will be in the top 20% in terms of income. Three-fifths of all individual gifts made to charity are made by itemizers making at least $100,000 or more. Given these facts and the tax laws new charitable incentives and other provisions, charitable giving, particularly major and planned giving, is poised to become even more attractive to donors who are looking for ways to reduce their taxes. Here are some reasons why. . .

Even a Non-itemizing Donor Making a Modest Planned Gift Will Itemize

Let's look at an example. Consider Millie who in 2018 is 85 years old and widowed. She owns a small condo worth $175,000 and has income of $75,000 per year. This year she is considering funding a $15,000 charitable gift annuity (CGA) with her favorite charity. Will Millie benefit from the charitable deduction?

Millie has two choices. She can either take the standard deduction when she files her tax return or she can itemize. The standard deduction for a single person is now $12,000. Millie would be better off itemizing if her total deduction exceeds that amount. Before funding the CGA, Millie should sit down with her CPA. Her CPA would tell that she could deduct her state and local income taxes. At a 7% state income tax rate, her deduction would be nearly $4,400. She could also deduct the property taxes for her condo, which are $2,000 per year. This totals $6,600 which is less than the $10,000 cap on state and local taxes, so Millie can deduct the full amount.

So far, Millie's available deductions total less than the standard deduction. If Millie funds the CGA however, she would be entitled to take a charitable deduction of $8,547. Taken together, Millie SALT deductions for state and local taxes, property taxes and the charitable deduction exceed the $12,000 standard deduction. So, Millie would be better off itemizing in the year she funds the CGA. This would save her approximately $650 in taxes. As you can see, even a modest planned gift can be reason enough for a nonitemizing donor who normally has few deductions to itemize when making a planned gift.

All Donors Will Benefit from Capital Gains Tax Savings

The new law does not change the capital gains tax rates. Current rates are higher today than they were ten years ago. The top effective federal rate is still 23.8%, that is 20% plus the ACA excise tax of 3.8%. For charities, this presents a special opportunity. Donors will benefit from funding a charitable gift annuity or a charitable remainder trust with appreciated property because of the potential bypass of capital gains. Even nonitemizers can benefit from capital gains tax savings for gifts of appreciated assets. In fact, one of the fastest areas of growth among charities that issue gift annuities consists of annuities funded with highly appreciated property.

Bequests and Testamentary Gifts Will Continue to Be Made

With respect to the estate tax, the new law doubles the exemption amount from $5 million (adjusted for inflation) so that the new exemption is now $11.2 million in 2018. The estate tax system still allows for the unused spousal carry-forward, effectively allowing a married couple to pass more than $20 million to family without the need to pay estate taxes. The increased exemption amount sunsets at the end of 2025.

What will the changes to the estate tax system mean? Probably not much. Under the old exemption amount, approximately 3,600 estates were taxable each year. That is out of nearly 2.5 million people who pass away each year. Bequests are the most popular planned gift. The vast majority of donors who leave charitable bequests were not subject to the estate tax under the old rules, and yet they left gifts to charity. The reason is that most testamentary charitable gifts are left for non-tax reasons. We have every reason to believe that this will continue. Visit this blog in the coming weeks for marketing strategies that work under the new tax law for donors who itemize, non-itemizers and those with nontaxable estates.
About Kristen Schultz Jaarda, JD, LLM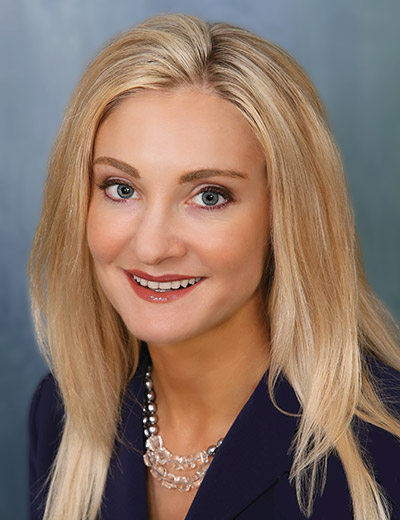 Kristen Schultz Jaarda is Executive Vice President of Crescendo Interactive, Inc. She specializes in charitable tax planning and online marketing for planned gifts. She is responsible for client education and leads Crescendo's marketing services and support team. She is a nationally recognized speaker, conducts seminars nationwide and is a principal faculty member of GiftCollege.
Kristen serves as a board member for the American Council on Gift Annuities (ACGA) and as a member of the ACGA Rates and State Regulations Committees, Editorial Advisory Board member for Planned Giving Today, Committee Member for the ABA Charitable Planning and Organization's Group, past Legislative Chair and a board member for the Partnership for Philanthropic Planning of Greater Los Angeles (PPP-LA), a member of the Ventura County Planned Giving Council and a committee member and volunteer for several California charities. She writes weekly for CrescendoTweet and her planned giving blog.
Previously, Kristen served as Counsel to the Assistant Secretary of Education in Washington, D.C. and was Oversight Counsel to the U.S. House Committee on the Judiciary. Prior to that, she worked in a public affairs law practice. Kristen graduated from UCLA School of Law where she was Law Review Editor. She completed her Tax LL.M. with honors at Loyola School of Law. Kristen is a member of the California State Bar, D.C. Bar and the Maryland State Bar.