Want to Increase Donor Engagement? Segment and Target Your Marketing
Each donor's needs and desires can vary widely depending on demographics, their available financial resources, their concerns and their goals. One way to show your donors that you understand them is to segment your donor list and engage in target marketing based on the characteristics that make your donors unique. A common approach is target marketing by age. This allows you to promote charitable gifts based on the donor's likely receptivity to a specific marketing idea.

For example, marketing to a group of "70 and older" donors could focus on charitable gift annuities (the sweet spot is donors who are at least in their mid-70s) and IRA rollover gifts (donors must be at least age 70½ to be eligible to make this gift). Segmenting your marketing efforts and analyzing the results can also tell you about the options and benefits that resonate best with particular donor groups. Once you have a better understanding of what makes your donors respond, you can tailor your marketing to increase engagement.

What should you focus on when segmenting your marketing? If you segment based on age, pay attention to text and images. As part of its 2017 major and planned gifts communications study, Crescendo designed four different emails for The University of North Carolina at Chapel Hill to test the CTR of emails segmented by the recipients' age. Each email used the same subject line, text and design. The variation occurred with the donor images used in the email — the photos included persons whose ages corresponded closely with the ages of the recipients. The emails marketed three different gift options: charitable bequests, beneficiary designation gifts of retirement assets and life insurance.

The four emails were sent to different segments based on age: Version A was sent to supporters ages 45 to 54, Version B to ages 55 to 64, Version C to ages 65 to 74 and Version D to ages 75 and above. The donor group that received Version C (65 to 74) was clearly more engaged than the other groups. Version C's CTR was 5.08%, substantially higher than for all other emails. The CTR for Version A was 2.09%, Version B 2.24% and Version D 3.63%. The subject line — Be a Change Leader and Help Solve the World's Greatest Problems — performed well, as the open rate for all four emails exceeded 22%.

This test used images that represented the age of the recipients. You can employ this same idea in your own email marketing. Images can subtly show recipients that the marketing is targeted to persons like them.

Additionally, segmenting your marketing by age can tell you a lot about donor engagement and help you direct your efforts to maximize results. If you work at an organization with a limited print budget, try employing a similar test. Then, after you know which group responds best, you could send follow-up print marketing to donors in that group. Contact Crescendo at 1-800-858-9154 for more ways to segment and target your marketing to achieve better results.
About Kristen Schultz Jaarda, JD, LLM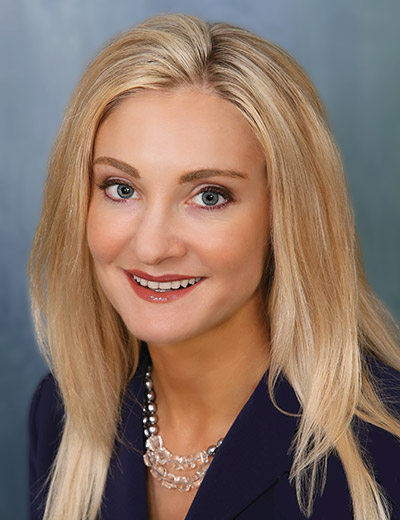 Kristen Schultz Jaarda is Executive Vice President of Crescendo Interactive, Inc. She specializes in charitable tax planning and online marketing for planned gifts. She is responsible for client education and leads Crescendo's marketing services and support team. She is a nationally recognized speaker, conducts seminars nationwide and is a principal faculty member of GiftCollege.
Kristen serves as a board member for the American Council on Gift Annuities (ACGA) and as a member of the ACGA Rates and State Regulations Committees, Editorial Advisory Board member for Planned Giving Today, Committee Member for the ABA Charitable Planning and Organization's Group, past Legislative Chair and a board member for the Partnership for Philanthropic Planning of Greater Los Angeles (PPP-LA), a member of the Ventura County Planned Giving Council and a committee member and volunteer for several California charities. She writes weekly for CrescendoTweet and her planned giving blog.
Previously, Kristen served as Counsel to the Assistant Secretary of Education in Washington, D.C. and was Oversight Counsel to the U.S. House Committee on the Judiciary. Prior to that, she worked in a public affairs law practice. Kristen graduated from UCLA School of Law where she was Law Review Editor. She completed her Tax LL.M. with honors at Loyola School of Law. Kristen is a member of the California State Bar, D.C. Bar and the Maryland State Bar.