Words You Don't Need to Use in Your Marketing to Get Results
This is another post addressing language that works to generate results for planned and major gifts as shared in Crescendo's latest communications study How to Attract Donors and Increase Response to Your Marketing.

The previous post looked at word variations that worked to promote testamentary gifts. In another test featured in our study, Crescendo examined which words were not necessarily required to engage donors to make major and planned gifts. Would it surprise you to learn that you don't actually need to use the word "gift" to get the best results?

Crescendo designed three emails for Boston University. Each email used identical design and text to market IRA charitable rollover gifts. Our goal was to test the open rates for these emails using the following subject lines for Versions A, B and C:

Version A Support Our Cause With a Gift from Your IRA

Version B Make a Gift to BU Today, Leave a Legacy for Tomorrow

Version C It's Never Too Early to Start Your Tax Planning for 2017

Each email was delivered to approximately 5,000 BU supporters ages 70 and older including alumni, former faculty and loyal donors. The purpose of this test, like the previous test, was to test open rates using varied subject lines with key words.

While Version A and Version B used the word "gift" in the subject line, Version C did not. Version C had an open rate of 17.78% and the second highest CTR (1.81%). By comparison, Version A produced an open rate of 17.12% and the highest CTR (1.98%) among the three emails. Version B had the lowest open rate (15.63%) and CTR (1.79%).

You don't need to use the word "gift" to get results. In fact, email subject lines that focus on benefiting or serving the donor perform very well. Charities exist to serve — they offer a benefit to the public. Your marketing can focus on how "the ask" can actually be "an offer."

Here are some tips for using words that work:



Don't eliminate essential words from your marketing. If you reduce the use of the word "bequest" in your marketing, don't remove bequest language from your website.


Define new terminology for your readers. If you decide to use "legacy giving" in place of giving through a bequest, will or trust, make sure you define this for your readers so that they understand what this means and how they are being asked to give.


Don't confuse the language used with outright or current giving for the language necessary to market major and planned gifts. With the latter, the donor should be advised to seek the counsel of his or her attorney, CPA, broker or trusted advisor, and the completion depends on a process and properly prepared documents for the donors to sign.


When promoting beneficiary designation gifts, especially on a website, be sure to explain how these gifts work. Explain how the donor can make a beneficiary designation gift such as the gift of an IRA or other retirement account, life insurance, bank or financial account, or other investment account.



Please contact Crescendo at 800-858-9154 for more ways to reach your donors and get results for major and planned gifts.
About Kristen Schultz Jaarda, JD, LLM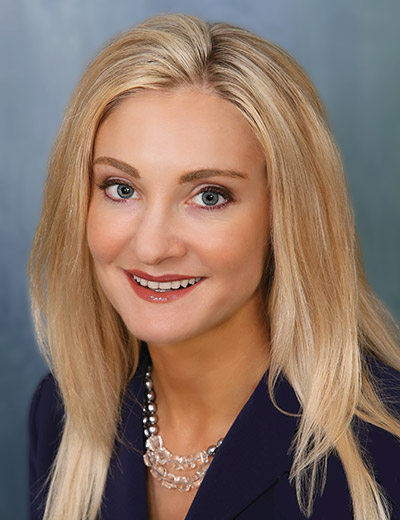 Kristen Schultz Jaarda is Executive Vice President of Crescendo Interactive, Inc. She specializes in charitable tax planning and online marketing for planned gifts. She is responsible for client education and leads Crescendo's marketing services and support team. She is a nationally recognized speaker, conducts seminars nationwide and is a principal faculty member of GiftCollege.
Kristen serves as a board member for the American Council on Gift Annuities (ACGA) and as a member of the ACGA Rates and State Regulations Committees, Editorial Advisory Board member for Planned Giving Today, Committee Member for the ABA Charitable Planning and Organization's Group, past Legislative Chair and a board member for the Partnership for Philanthropic Planning of Greater Los Angeles (PPP-LA), a member of the Ventura County Planned Giving Council and a committee member and volunteer for several California charities. She writes weekly for CrescendoTweet and her planned giving blog.
Previously, Kristen served as Counsel to the Assistant Secretary of Education in Washington, D.C. and was Oversight Counsel to the U.S. House Committee on the Judiciary. Prior to that, she worked in a public affairs law practice. Kristen graduated from UCLA School of Law where she was Law Review Editor. She completed her Tax LL.M. with honors at Loyola School of Law. Kristen is a member of the California State Bar, D.C. Bar and the Maryland State Bar.