It's Okay to Use "Bequest" in Your Planned Gifts Marketing
Words matter. What words do you use when marketing testamentary gifts? Do you use the word "bequest"? Is your marketing direct? Do you make "the ask"? In his groundbreaking studies, Texas Tech University Professor Russell James III shares key insights into the words that appeal most to donors. His research demonstrates an increase in testamentary gifts made using beneficiary designations rather than traditional wills and trusts.

Some charities have responded by removing, in their entirety, words such as will, bequest and legacy from their marketing and shifted their focus to marketing specific gifts of IRAs and life insurance. In Crescendo's 2017 major and planned gifts communications study How to Attract Donors & Increase Response to Your Marketing, we tested some of the words commonly used in major and planned gifts marketing.

To test the words "bequest" and "beneficiary designation," we designed three emails marketing beneficiary designation gifts for Mount Carmel Foundation. Crescendo used the same design and content. Only the subject lines varied for Versions A, B and C as follows:

• Version A Designate Mount Carmel as a Beneficiary of Your Bank or Retirement Account

• Version B Make a Gift to Mount Carmel by Designating Us a Beneficiary of Your Bank or Retirement Account

• Version C Make a Bequest to Mount Carmel by Designating Us a Beneficiary of Your Bank or Retirement Account

Each email was delivered to approximately 3,800 Mount Carmel supporters. Recipients included past donors as well as prospective donors who were at least 60 years of age. The primary purpose of this test was to compare the open rate for emails based on different subject lines.

Version A had the winning subject line (open rate of 12.27% and CTR of 3.85%). While quite similar to Version A, Version B (open rate of 10.89% and CTR of 2.86%) was outperformed by Version C and the subject line that focused on "bequests." In fact, Version C had an open rate of 11.67% and the highest CTR of all three emails (5.2%).

There is a place for the word "bequest" in your marketing. The conventional wisdom is that this word may make some people uncomfortable. For this to be true, people would already understand what that word means. With the right audience, this could actually create an advantage. Because you won't have to explain what a bequest is, you can focus your message on the positive aspects of a charitable bequest — such as the impact a donor can make with a gift or how such a gift might assist with tax and estate planning.

Please contact Crescendo at 800-858-9154 for more ways to communicate with your donors and get results.
About Kristen Schultz Jaarda, JD, LLM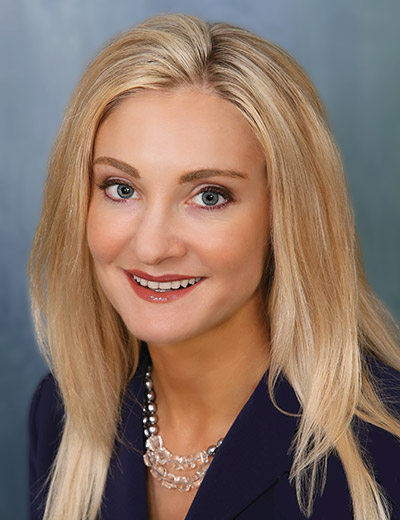 Kristen Schultz Jaarda is Executive Vice President of Crescendo Interactive, Inc. She specializes in charitable tax planning and online marketing for planned gifts. She is responsible for client education and leads Crescendo's marketing services and support team. She is a nationally recognized speaker, conducts seminars nationwide and is a principal faculty member of GiftCollege.
Kristen serves as a board member for the American Council on Gift Annuities (ACGA) and as a member of the ACGA Rates and State Regulations Committees, Editorial Advisory Board member for Planned Giving Today, Committee Member for the ABA Charitable Planning and Organization's Group, past Legislative Chair and a board member for the Partnership for Philanthropic Planning of Greater Los Angeles (PPP-LA), a member of the Ventura County Planned Giving Council and a committee member and volunteer for several California charities. She writes weekly for CrescendoTweet and her planned giving blog.
Previously, Kristen served as Counsel to the Assistant Secretary of Education in Washington, D.C. and was Oversight Counsel to the U.S. House Committee on the Judiciary. Prior to that, she worked in a public affairs law practice. Kristen graduated from UCLA School of Law where she was Law Review Editor. She completed her Tax LL.M. with honors at Loyola School of Law. Kristen is a member of the California State Bar, D.C. Bar and the Maryland State Bar.