How to Create Visually Appealing Emails that Get Your Donors to Respond
What is the impact of visual appeal on your donor communications? What if you have two great design ideas? Don't be afraid to test your marketing ideas, especially design ideas, to see what generates the best response.

This post covers another test on the impact of visual appeal on donor communications as featured in Crescendo's 2017 study How to Attract Donors and Increase Response to Your Marketing. Crescendo designed two emails for The Citadel Foundation — a foundation that supports The Citadel, The Military College of South Carolina. Each email used the same subject line, body text and call to action. The email contained language representative of The Citadel's honor code, which has unique appeal to The Citadel's graduates.

The emails differed in design, using different layouts. Both included strong use of images to create visual appeal. They also used different font treatments, including variations in size and color. Both emails were delivered to lists of over 5,400 alumni of The Citadel. All recipients were 40 years of age or older. The Citadel Foundation targeted this email to promote bequest giving to alumni who had not already made and reported a legacy gift.

Based on the strength of the message and the strong imagery, both emails performed well. Version A had a CTR of 4.23%, compared to 4.50% for Version B. What is the takeaway here? Text, design and imagery all matter. Consider testing more than one design in your own email marketing to evaluate how your donors respond.

Here are a few tips for creating visually appealing emails:



Design matters. Look for ways to add photographs, icons and graphics to enhance the appearance of your emails.


Custom images unique to your mission can significantly enhance the emotional appeal of your email and motivate your supporters to give.


Use icons (instead of bullets or lists) that correspond to the text of your email. Icons can provide an appealing visual break in text to improve readability and enhance the overall design of the email.


Don't be afraid to use bold colors or to vary your fonts, their size or treatment. For example, in limited instances, you can use italics or bold to set off key words or phrases from the rest of the email text. Use "all caps" very sparingly.



Major and planned gifts fundraising marketing designs should look different than marketing for other industries. For example, in the automotive industry the marketing is about pricing, features and content. Except for product images, the design itself has little impact. When fundraising, emails with a stronger design have a better CTR. Seniors in particular respond well to strong design elements. Contact Crescendo for more ideas on how to design emails that get your donors to respond.
About Kristen Schultz Jaarda, JD, LLM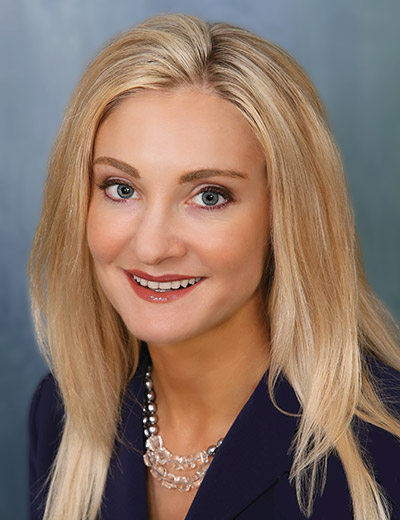 Kristen Schultz Jaarda is Executive Vice President of Crescendo Interactive, Inc. She specializes in charitable tax planning and online marketing for planned gifts. She is responsible for client education and leads Crescendo's marketing services and support team. She is a nationally recognized speaker, conducts seminars nationwide and is a principal faculty member of GiftCollege.
Kristen serves as a board member for the American Council on Gift Annuities (ACGA) and as a member of the ACGA Rates and State Regulations Committees, Editorial Advisory Board member for Planned Giving Today, Committee Member for the ABA Charitable Planning and Organization's Group, past Legislative Chair and a board member for the Partnership for Philanthropic Planning of Greater Los Angeles (PPP-LA), a member of the Ventura County Planned Giving Council and a committee member and volunteer for several California charities. She writes weekly for CrescendoTweet and her planned giving blog.
Previously, Kristen served as Counsel to the Assistant Secretary of Education in Washington, D.C. and was Oversight Counsel to the U.S. House Committee on the Judiciary. Prior to that, she worked in a public affairs law practice. Kristen graduated from UCLA School of Law where she was Law Review Editor. She completed her Tax LL.M. with honors at Loyola School of Law. Kristen is a member of the California State Bar, D.C. Bar and the Maryland State Bar.