The Visual Appeal of Your Donor Communications Matters
This is the third post on testing planned and major gifts fundraising offers to increase donor response. The example discussed in this post was featured in Crescendo's recently released 2017 major and planned gifts communications study — How to Attract Donors & Increase Response to Your Marketing.

How an email looks is perhaps the most important performance factor. It can affect whether recipients read the email and whether they ultimately take action. Crescendo performed a series of tests that looked at how aesthetics impacted email performance. We decided to test whether "plain text" emails could effectively compete with HTML-based emails.

Crescendo designed two emails for The Catholic Foundation of Central Florida discussing charitable gift annuities. To evaluate CTR, both emails had the same subject line: "Support our Future and Receive Fixed Payments for Life." Version A was an HTML email. This means it was designed with web-based code so that it could incorporate images, fonts, colors and graphics.

Version B was a "plain text" email. This means the email used text only. To improve Version B's readability, we incorporated section dividers, headings, bullet points (dashes) and "all caps" (sparingly) for the call to action. Both versions were delivered to roughly 12,000 supporters, each of whom was at least 60 years of age.

While it should come as no surprise that the HTML email outperformed the plain-text email, the difference between the two may surprise many. The site visits for the HTML email were 367% higher (at 3.03% CTR) than that of the plain-text email.

A visually attractive email performs far better than a plain/simple text email. HTML emails can utilize a number of visual options for donors to answer the call to action, including links, buttons, icons and images. With plain-text emails, it is harder to feature numerous calls to action without affecting readability. For more ideas on increasing visual appeal and results for your emails, contact Crescendo at 800-858-9154.
About Kristen Schultz Jaarda, JD, LLM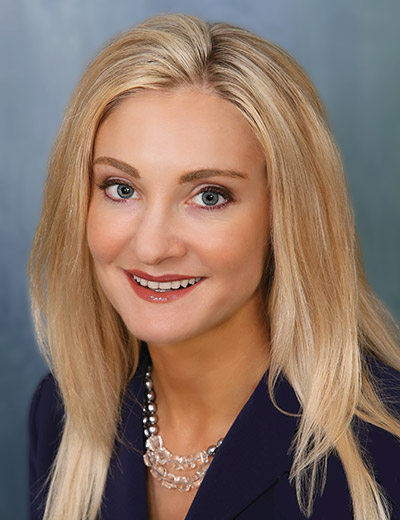 Kristen Schultz Jaarda is Executive Vice President of Crescendo Interactive, Inc. She specializes in charitable tax planning and online marketing for planned gifts. She is responsible for client education and leads Crescendo's marketing services and support team. She is a nationally recognized speaker, conducts seminars nationwide and is a principal faculty member of GiftCollege.
Kristen serves as a board member for the American Council on Gift Annuities (ACGA) and as a member of the ACGA Rates and State Regulations Committees, Editorial Advisory Board member for Planned Giving Today, Committee Member for the ABA Charitable Planning and Organization's Group, past Legislative Chair and a board member for the Partnership for Philanthropic Planning of Greater Los Angeles (PPP-LA), a member of the Ventura County Planned Giving Council and a committee member and volunteer for several California charities. She writes weekly for CrescendoTweet and her planned giving blog.
Previously, Kristen served as Counsel to the Assistant Secretary of Education in Washington, D.C. and was Oversight Counsel to the U.S. House Committee on the Judiciary. Prior to that, she worked in a public affairs law practice. Kristen graduated from UCLA School of Law where she was Law Review Editor. She completed her Tax LL.M. with honors at Loyola School of Law. Kristen is a member of the California State Bar, D.C. Bar and the Maryland State Bar.