What is a Virtual Endowment? How Does it Work?
More charities are marketing virtual endowments as a way for their donors to make annual gifts today and continue their commitment to the organization through a planned gift funded when they pass away. The discussion of virtual endowments fits nicely with my recent posts on blended gifts. If you are not familiar with virtual endowments, here is a brief primer with suggestions for how to introduce this concept to your donors.

What is a Virtual Endowment?

A virtual endowment is a way for a donor to make a commitment today to endow their annual giving in the future, typically through a charitable bequest or other planned gift. The bequest or planned gift is created to mimic the donor's annual gifts. The endowment is "virtual" because the donor agrees to creating the endowment during life even though the endowment is not fully funded until the donor passes away.

What is the Donor Profile for a Virtual Endowment Gift?

The donor profile for a virtual endowment gift is someone who makes regular annual gifts to your organization and often gives the same amount each year. If you look through your database, you should be able to identify donors who have given consistently over, five, ten or more years who might be willing to "endow" and thereby continue their pattern of annual gifts after their gone.

You might also have annual gift donors who would like to make a gift to support your cause in the future, but are hesitant to enter into an irrevocable arrangement. The prospect of endowing their giving with a revocable bequest that offers the flexibility to change their mind, may be attractive to your donors.

How Much Does a Donor Need to Give?

The answer to this question depends on the donor's current gifts. Let's assume that you have a donor who makes annual gifts of $5,000. For an endowment that pays 5%, the donor would need to leave a bequest to your organization of $100,000 in order to generate a $5,000 annual gift to your charity.

How Does a Donor Establish a Virtual Endowment?

A donor can endow their annual gifts "virtually" by pledging to make a bequest or other planned gift with principal sufficient to endow their annual gifts. The "pledge" is typically made by completing a written gift agreement with the charity. The donor adds the necessary bequest to their will or executes the documents to fund another planned gift with a sufficient remainder going to the charity to fully fund the endowment. The virtual endowment can be created today in the donor's name or another name and include the donor's specific purpose for how gifts should be used.

What Policies are Needed for Operating Virtual Endowments?

You organization should set a minimum required gift amount for establishing a virtual endowment. Some charities require a gift of at least $25,000, but many virtual endowments will be significantly larger. Think about creating giving levels based on your organization's needs. For example, your organization may require a $1 million bequest, for naming rights on a building or to endow a faculty chair in the case of a university. You will also need a clear policy for charging fees on gifts and provide notice of fees to donors up front.

For blended gifts marketing and illustrations to create virtual endowments with your donors, please contact Crescendo at 1-800-858-9154.
About Kristen Schultz Jaarda, JD, LLM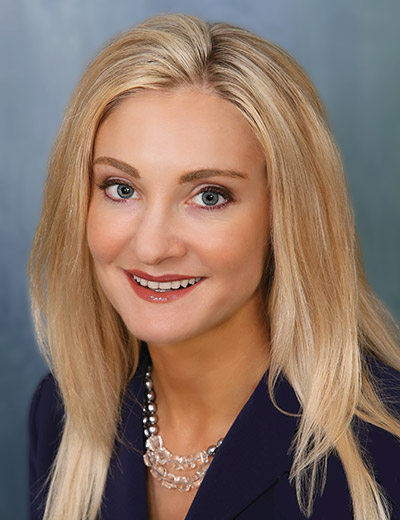 Kristen Schultz Jaarda is Executive Vice President of Crescendo Interactive, Inc. She specializes in charitable tax planning and online marketing for planned gifts. She is responsible for client education and leads Crescendo's marketing services and support team. She is a nationally recognized speaker, conducts seminars nationwide and is a principal faculty member of GiftCollege.
Kristen serves as a board member for the American Council on Gift Annuities (ACGA) and as a member of the ACGA Rates and State Regulations Committees, Editorial Advisory Board member for Planned Giving Today, Committee Member for the ABA Charitable Planning and Organization's Group, past Legislative Chair and a board member for the Partnership for Philanthropic Planning of Greater Los Angeles (PPP-LA), a member of the Ventura County Planned Giving Council and a committee member and volunteer for several California charities. She writes weekly for CrescendoTweet and her planned giving blog.
Previously, Kristen served as Counsel to the Assistant Secretary of Education in Washington, D.C. and was Oversight Counsel to the U.S. House Committee on the Judiciary. Prior to that, she worked in a public affairs law practice. Kristen graduated from UCLA School of Law where she was Law Review Editor. She completed her Tax LL.M. with honors at Loyola School of Law. Kristen is a member of the California State Bar, D.C. Bar and the Maryland State Bar.