Get Started with Your End of Year Gifts Marketing Today
The end of the year is approaching quickly. Now is the time to get started with your end of year marketing plans for major and planned gifts.

What should be your message as the year draws to a close? Many of your donors will be looking for ways to support your cause while lowering their tax bill for this year. Your messaging should focus on ways donors can help themselves, their loved ones and the causes they care about while saving on taxes.

There are a number of gift options that you can market to help your donors achieve their goals this year:

1. Outright Gifts - gifts of cash, securities and other assets made before the end of the year can produce significant tax deductions and give your donors the satisfaction that comes from making a difference for your cause this year.

2. IRA Charitable Rollover Gifts - For donors who have not yet taken their RMD, an IRA charitable rollover gift is a great way that they can help your cause and lower their income and taxes this year. Keep in mind that it can take IRA administrators four to six weeks to make a transfer. So, your marketing window for these gifts begins now and will end by mid-to-late November.

3. Life Income Gifts - Charitable gift annuities and charitable remainder trusts are attractive to donors looking to make a tax deductible gift this year and create income/payments for themselves and/or a loved one. A good way to start marketing gift annuities is to send a letter to existing gift annuity donors asking them if they would like to create another tax deductible gift annuity before the year ends.

There are many ways your donors can share in the upcoming season of giving and benefit from an end of year gift to support your cause. Crescendo has released new marketing packages for end of year and IRA charitable rollover gifts. Contact us at 1-800-858-9154 for more strategies on how to maximize your marketing efforts multiply gifts to your organization before the end of 2017.
About Kristen Schultz Jaarda, JD, LLM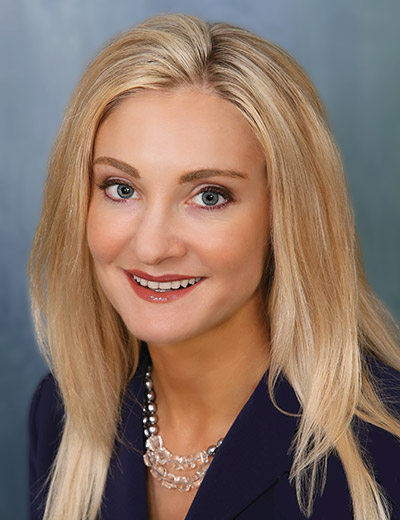 Kristen Schultz Jaarda is Executive Vice President of Crescendo Interactive, Inc. She specializes in charitable tax planning and online marketing for planned gifts. She is responsible for client education and leads Crescendo's marketing services and support team. She is a nationally recognized speaker, conducts seminars nationwide and is a principal faculty member of GiftCollege.
Kristen serves as a board member for the American Council on Gift Annuities (ACGA) and as a member of the ACGA Rates and State Regulations Committees, Editorial Advisory Board member for Planned Giving Today, Committee Member for the ABA Charitable Planning and Organization's Group, past Legislative Chair and a board member for the Partnership for Philanthropic Planning of Greater Los Angeles (PPP-LA), a member of the Ventura County Planned Giving Council and a committee member and volunteer for several California charities. She writes weekly for CrescendoTweet and her planned giving blog.
Previously, Kristen served as Counsel to the Assistant Secretary of Education in Washington, D.C. and was Oversight Counsel to the U.S. House Committee on the Judiciary. Prior to that, she worked in a public affairs law practice. Kristen graduated from UCLA School of Law where she was Law Review Editor. She completed her Tax LL.M. with honors at Loyola School of Law. Kristen is a member of the California State Bar, D.C. Bar and the Maryland State Bar.