Ideas for Managing Your Donor List and Planned Giving Prospects
Your donor list is one of the most important assets of your organization. Yet, far too many fundraisers tell me that their lists are outdated. Failure to maintain good records and update your donor list makes it impossible for you to reach existing and prospective donors. Because some of your best prospects for planned gifts are your committed annual givers, its important to maintain contact with these supporters. Good donor list management is vital to your efforts.

Here are some ideas to consider as you review and update your donor data:

1. Do you have donor mailing addresses but few email addresses? One of the easiest ways to begin growing your email list is by mailing a postcard (or including an insert in a gift receipt or other mailing) with a response mechanism. The response card or tear-off should request that the donor reply with updated contact information and include a field for capturing an email address. Use an enticing offer or giveaway to encourage your donors to reply.

2. Is there someone in your office who is responsible for ongoing list management? If not, you need to designate a single person who will remove emails that bounce and add new contact information when a connection is made. If an email bounces, it might mean that your donor has moved to a new job or changed addresses. Before you take steps to remove someone from your list, make contact through another means (phone or mail) or do some research online to see if you can locate and update their information.

3. Never purchase lists! While many companies will sell you a list of people who appear to represent your demographic, this is not a good way to build a loyal donor list. Your best donor prospects are people who already have a connection to and relationship with your organization. If you are just building or rebuilding your donor list, focus on people who have already given to the organization, personally (or via a family member) benefitted from its work, served on your board or volunteered for your cause, attended events or otherwise supported your efforts.

4. Use events and existing records to build your list. Do you host one or more annual events? Use event registration and sign-in for walk-a-thons, golf tournaments, galas, donor recognition lunches and more to update donor information in your database. Online giving records can also be matched against your database. Your online giving platform should also ask a donor whether your organization is included in their will or trust. You can then follow-up to acknowledge a bequest and obtain any additional updates for your records.

5. Annual calls are a great way to reconnect with donors and update contact information. Many colleges and universities use students to make these calls to thank supporters, let them know how their gifts are being used and confirm contact information. Your fundraising team should be regularly making contact with major gift and planned gift donors (through calls, letters, cards and emails). Requests for updated information should be part of these contacts.

6. Social media can help you fill-in-the gaps in your donor records. LinkedIn can help you identify changes in your donors' employment history and location and make updates to contact information. You may also come across people who engage with you on Facebook or Twitter but are not in your database. These are people you should reach out to with a personal message, learn about their interest in your work and follow-up with a call, email and even a personal visit.

As you can see, there are many ways to manage and build a strong donor list. If you can maintain a good list and track who is giving to your organization consistently each year, you are well on your way to building a solid prospect list for planned gifts. For more ideas on building a donor list, capturing and increasing planned gifts for your organization, please contact Crescendo at 1-800-858-9154.




About Kristen Schultz Jaarda, JD, LLM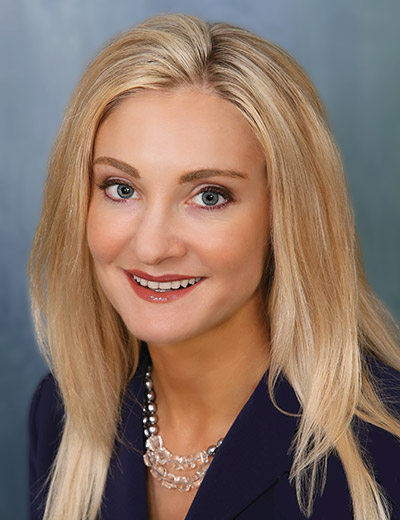 Kristen Schultz Jaarda is Executive Vice President of Crescendo Interactive, Inc. She specializes in charitable tax planning and online marketing for planned gifts. She is responsible for client education and leads Crescendo's marketing services and support team. She is a nationally recognized speaker, conducts seminars nationwide and is a principal faculty member of GiftCollege.
Kristen serves as a board member for the American Council on Gift Annuities (ACGA) and as a member of the ACGA Rates and State Regulations Committees, Editorial Advisory Board member for Planned Giving Today, Committee Member for the ABA Charitable Planning and Organization's Group, past Legislative Chair and a board member for the Partnership for Philanthropic Planning of Greater Los Angeles (PPP-LA), a member of the Ventura County Planned Giving Council and a committee member and volunteer for several California charities. She writes weekly for CrescendoTweet and her planned giving blog.
Previously, Kristen served as Counsel to the Assistant Secretary of Education in Washington, D.C. and was Oversight Counsel to the U.S. House Committee on the Judiciary. Prior to that, she worked in a public affairs law practice. Kristen graduated from UCLA School of Law where she was Law Review Editor. She completed her Tax LL.M. with honors at Loyola School of Law. Kristen is a member of the California State Bar, D.C. Bar and the Maryland State Bar.