SEO 101 for Planned Gifts: Understanding and Improving Your Placement with Internet Searches
Clients will sometimes ask Crescendo how to optimize search engine results. Every charity would like for its planned giving website to appear on the first page or top spot following an Internet search on Google, Yahoo or Bing.

There are several things that you can do to improve your placement with respect to Internet searches. However, keep in mind that others are engaged in the same effort to improve their search results and search engines are constantly revising their algorithms and methodologies to ensure that the most relevant content is provided in the search results. For that reason, search engine optimization (SEO) is a continuous effort.

1. Why is it difficult to be on the first page of search engine results?

Millions of websites already have content related to a specific keyword or specific keywords. On June 14, the keywords "planned giving," for example, produced 15,600,000 results on Google.

2. If there are millions of websites, how do the various search engines decide who gets the top spot or first page results?

Each search engine may give preferential treatment to a particular website based on factors that include:

• Content quality - Detailed, meaningful and well-written content that truly reflects a particular keyword a user types into the search box.
• Link referrals - A web page that is linked from different sources – other websites, blogs, forums, social media, etc. – will make it more apparent for Google that it has meaningful content. Google, for example, scans the entirety of the Internet and knows who is linking to whom. This allows them to identify content that might be most relevant in an Internet search.
• Mobile optimization - A mobile-friendly website will receive better treatment over a competing website that is not optimized for mobile.
• Paid search - Using Google's paid search system, companies may choose to bid on a particular keyword and appear in sponsored ads to improve placement.

3. Even if it's difficult, is there anything I can do to improve my chances of appearing in Google results?

• Promote your website through as many channels as possible – other websites, forums, blogs, Facebook posts, Twitter posts, printed materials, etc. If your organization is part of a larger organization, a simple link somewhere on the parent website may also help.
• Think of targeted keywords that your audience would likely type to find you on Google, and include detailed and meaningful articles that truly reflect (and include) these keywords. A keyword like "planned giving" would be too generic. But a keyword like "university beneficiary designation" would lend itself to a more targeted article on a web page.

To learn more about getting your donors' attention and securing planned and major gifts for your organization, please contact Crescendo at 1-800-858-9154 and ask to speak with a marketing specialist.


About Kristen Schultz Jaarda, JD, LLM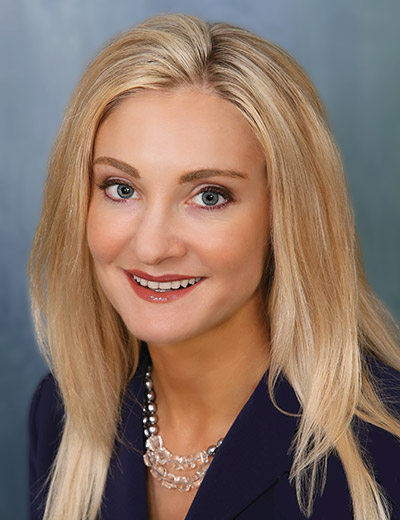 Kristen Schultz Jaarda is Executive Vice President of Crescendo Interactive, Inc. She specializes in charitable tax planning and online marketing for planned gifts. She is responsible for client education and leads Crescendo's marketing services and support team. She is a nationally recognized speaker, conducts seminars nationwide and is a principal faculty member of GiftCollege.
Kristen serves as a board member for the American Council on Gift Annuities (ACGA) and as a member of the ACGA Rates and State Regulations Committees, Editorial Advisory Board member for Planned Giving Today, Committee Member for the ABA Charitable Planning and Organization's Group, past Legislative Chair and a board member for the Partnership for Philanthropic Planning of Greater Los Angeles (PPP-LA), a member of the Ventura County Planned Giving Council and a committee member and volunteer for several California charities. She writes weekly for CrescendoTweet and her planned giving blog.
Previously, Kristen served as Counsel to the Assistant Secretary of Education in Washington, D.C. and was Oversight Counsel to the U.S. House Committee on the Judiciary. Prior to that, she worked in a public affairs law practice. Kristen graduated from UCLA School of Law where she was Law Review Editor. She completed her Tax LL.M. with honors at Loyola School of Law. Kristen is a member of the California State Bar, D.C. Bar and the Maryland State Bar.