Gift of a Charitable Remainder Unitrust Income Interest and Charitable Bequest -- A Winning Blend
This is the final post in my series on blended gift strategies to share with your donors. You may have donors with charitable remainder unitrusts who are willing to give up their interests to make a gift in support of your cause today. Take a look at your database and consider discussing the gift of an income interest with any CRT donors who might want to take part in your current campaign or project. You might be surprised -- many of your supporters may not actually need the income from their CRTs. They also may not readily recognize their unitrust income interest as an asset that they can give away and use to make a significant impact on your work today.

When this gift of the unitrust income interest is combined with a charitable bequest, it allows your donors to make their giving go even further in support of your cause. The bequest can "endow" their current gifts during life or further augment the gift of an income interest in support of a special project or goal important to them. It's important that you talk with your donors about their bequest intentions to ensure their legacy is carried out after they are gone. Offering bequest language, a list of qualified estate planning attorneys who can offer assistance and an estate planning guide are ways that you can assist your supporters in the planning process.

To learn more about blended gifts marketing strategies and donor illustrations, please contact Crescendo at 1-800-858-9154. We can help you get started with a free trial of our blended gifts software. Also, consider attending one of our blended gifts seminars to learn more.


About Kristen Schultz Jaarda, JD, LLM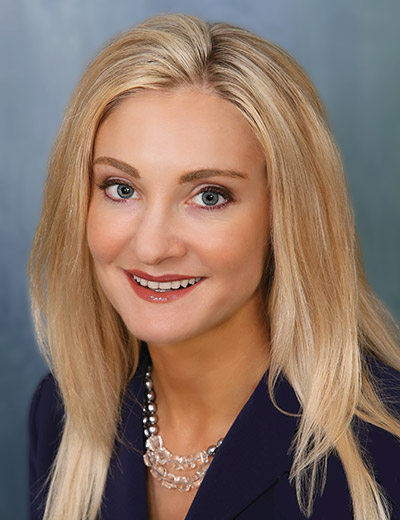 Kristen Schultz Jaarda is Executive Vice President of Crescendo Interactive, Inc. She specializes in charitable tax planning and online marketing for planned gifts. She is responsible for client education and leads Crescendo's marketing services and support team. She is a nationally recognized speaker, conducts seminars nationwide and is a principal faculty member of GiftCollege.
Kristen serves as a board member for the American Council on Gift Annuities (ACGA) and as a member of the ACGA Rates and State Regulations Committees, Editorial Advisory Board member for Planned Giving Today, Committee Member for the ABA Charitable Planning and Organization's Group, past Legislative Chair and a board member for the Partnership for Philanthropic Planning of Greater Los Angeles (PPP-LA), a member of the Ventura County Planned Giving Council and a committee member and volunteer for several California charities. She writes weekly for CrescendoTweet and her planned giving blog.
Previously, Kristen served as Counsel to the Assistant Secretary of Education in Washington, D.C. and was Oversight Counsel to the U.S. House Committee on the Judiciary. Prior to that, she worked in a public affairs law practice. Kristen graduated from UCLA School of Law where she was Law Review Editor. She completed her Tax LL.M. with honors at Loyola School of Law. Kristen is a member of the California State Bar, D.C. Bar and the Maryland State Bar.