Everything You Want to Know About Blended Gifts
This week I am beginning a new series on blended gifts. In the weeks ahead I plan to cover the most common gift blends and how to talk with your donors about combining their gifts for maximum impact.

For this week, I thought I would focus on the basics. What is a blended gift? A blended gift is a combination of a current gift and a planned gift. It's a way for donors to support the causes they care about and make their giving go further.

Here is a list of common gift blends based on my conversations with successful blended gifts fundraisers:



Current Gift and Bequest


Endowed Gift and Bequest


IRA Gifts and Bequest


IRA Gifts and Testamentary Unitrust


Current Gift and Gift Annuity


Current Gift and Deferred Annuity


Gift Annuity and Bequest


Gift of CGA Interest and Bequest


Current Gift and Unitrust


Gift of Unitrust Income Interest and Bequest


Lead Trust and Bequest


Current Gift and Testamentary Lead Trust



For annual gift donors, adding a planned gift to their annual giving makes it possible for their philanthropy to continue into the future. For planned giving donors, making a current gift creates the opportunity to see the impact of their giving today.

In the weeks ahead, I will go through each of these gift blends and mention some of the marketing points you will want to share with your donors. You can now create donor proposals for all 12 blended gifts in the Crescendo Pro software. Check out the new blended gifts tab if you are already a Crescendo user, or contact us at 1-800-858-9154 for a free software trial.


About Kristen Schultz Jaarda, JD, LLM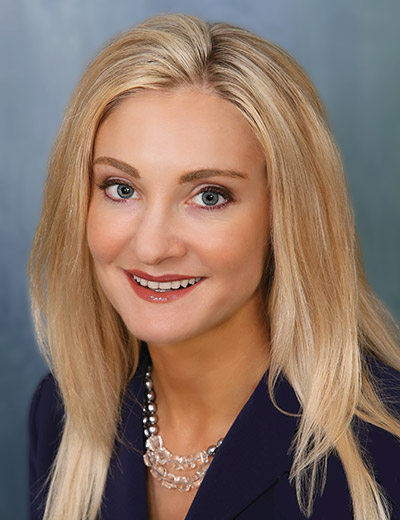 Kristen Schultz Jaarda is Executive Vice President of Crescendo Interactive, Inc. She specializes in charitable tax planning and online marketing for planned gifts. She is responsible for client education and leads Crescendo's marketing services and support team. She is a nationally recognized speaker, conducts seminars nationwide and is a principal faculty member of GiftCollege.
Kristen serves as a board member for the American Council on Gift Annuities (ACGA) and as a member of the ACGA Rates and State Regulations Committees, Editorial Advisory Board member for Planned Giving Today, Committee Member for the ABA Charitable Planning and Organization's Group, past Legislative Chair and a board member for the Partnership for Philanthropic Planning of Greater Los Angeles (PPP-LA), a member of the Ventura County Planned Giving Council and a committee member and volunteer for several California charities. She writes weekly for CrescendoTweet and her planned giving blog.
Previously, Kristen served as Counsel to the Assistant Secretary of Education in Washington, D.C. and was Oversight Counsel to the U.S. House Committee on the Judiciary. Prior to that, she worked in a public affairs law practice. Kristen graduated from UCLA School of Law where she was Law Review Editor. She completed her Tax LL.M. with honors at Loyola School of Law. Kristen is a member of the California State Bar, D.C. Bar and the Maryland State Bar.