Why You Should Use Downloadable Offers in Your Emails
As part of Crescendo's recent email study, we performed a test to analyze the results of a downloadable email offer compared with a text-only email message. Crescendo designed three emails that were sent by Michigan Tech University on March 11, 2016. The emails included the same design and content with only a change in the subject lines. The emails offered a wills guide download with the words "free", "download" and "legacy" in their respective subject lines. The legacy subject line did not indicate a downloadable offer.

The subject line for Version A read "Plan your legacy while helping Michigan Tech fulfill its mission." This email had the highest open rate of 23.15%, demonstrating that the word "legacy" resonates well with donors, and had a click-through-rate (CTR) of 8.12%. Although this version had the date added to the secondary subject line (which reduced the display of more meaningful words on mobile phones, as discussed in Test 7), it still generated higher interest than the estate planning/wills guide offers in Versions B and C.

In Version B the subject line read "Planning your future? Download our estate planning guide." This email had a comparable open rate to Version A (22.11%) but a much higher CTR (12.83%), illustrating a higher level of response to the word "download" and an actual offer as opposed to a generic legacy message.

Version C tested the use of the word "free" with the subject line "Planning your future? FREE estate planning guide now available." The free version had the lowest open rate (20.36%) but the highest CTR (15.11%) among all three versions. We can assume this is because we set the expectation in the subject line that there's something free to be downloaded, and the email itself had a bold "Get Our Free Wills Guide" button. As discussed, the stronger the relation between the subject line and call-to-action in the email itself, the higher the CTR.

Although the words "free" and "download" had a lower open rate, they proportionally generated a higher number of clicks. A lower open rate is irrelevant if the email generates a high CTR. Above anything, the CTR is what accomplishes the email's primary goal — to have users download an offer or take some kind of action. For more ideas on how to increase the performance of your fundraising emails, contact Crescendo at 1-800-858-9154.
About Kristen Schultz Jaarda, JD, LLM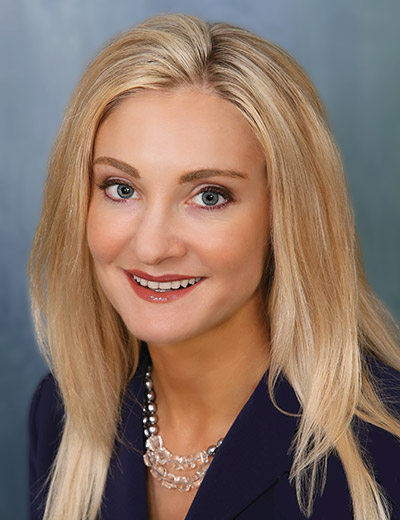 Kristen Schultz Jaarda is Executive Vice President of Crescendo Interactive, Inc. She specializes in charitable tax planning and online marketing for planned gifts. She is responsible for client education and leads Crescendo's marketing services and support team. She is a nationally recognized speaker, conducts seminars nationwide and is a principal faculty member of GiftCollege.
Kristen serves as a board member for the American Council on Gift Annuities (ACGA) and as a member of the ACGA Rates and State Regulations Committees, Editorial Advisory Board member for Planned Giving Today, Committee Member for the ABA Charitable Planning and Organization's Group, past Legislative Chair and a board member for the Partnership for Philanthropic Planning of Greater Los Angeles (PPP-LA), a member of the Ventura County Planned Giving Council and a committee member and volunteer for several California charities. She writes weekly for CrescendoTweet and her planned giving blog.
Previously, Kristen served as Counsel to the Assistant Secretary of Education in Washington, D.C. and was Oversight Counsel to the U.S. House Committee on the Judiciary. Prior to that, she worked in a public affairs law practice. Kristen graduated from UCLA School of Law where she was Law Review Editor. She completed her Tax LL.M. with honors at Loyola School of Law. Kristen is a member of the California State Bar, D.C. Bar and the Maryland State Bar.