How Do the Sender's Name and Custom Subject Lines Impact Email Performance?
As part of Crescendo's recent email marketing study, we designed three emails for Michigan Tech University. The emails used the same design and similar subject lines focusing on bequests. Our goal was to test different sender names and a customized version of the subject line. Using "Important message from Michigan Tech" in Version A as the sender's name had both the highest open rate (30.83%) and CTR (9.13%). Setting the expectation in the sender's name field that the email had important content directly impacted the number of clicks generated by the "Learn how to make a bequest" button.

In Version B, the sender was Michigan Tech and the subject line was individually personalized for each recipient (for example, "Dear Daniel, provide for your family and Michigan Tech with a charitable bequest"). Despite the targeted personalization, adding the recipient's name to the subject line in Version B didn't boost the open rate (24.98%) or CTR (2.60%).

On the other hand, using the gift planner's name, Karla Aho, as the sender's name in Version C generated a higher open rate (26.94%) than the organization name in Version B.

Don't overuse marketing-driven keywords

I want to caution you here about overusing marketing-driven keywords. Marketing-driven keywords such as "Important Message From..." "Act Now..." "Don't Miss..." or "Last Day to..." should be used only when the email truly justifies their use. If emails are frequently inflated with these subject lines, users may perceive them as "clickbait" and stop opening the emails.

For more ways to increase the performance of your fundraising emails, contact Crescendo at 1-800-858-9154.
About Kristen Schultz Jaarda, JD, LLM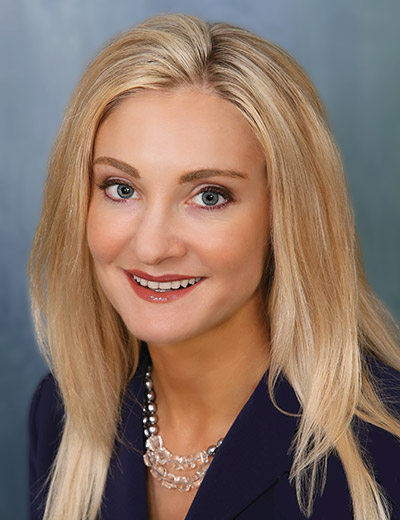 Kristen Schultz Jaarda is Executive Vice President of Crescendo Interactive, Inc. She specializes in charitable tax planning and online marketing for planned gifts. She is responsible for client education and leads Crescendo's marketing services and support team. She is a nationally recognized speaker, conducts seminars nationwide and is a principal faculty member of GiftCollege.
Kristen serves as a board member for the American Council on Gift Annuities (ACGA) and as a member of the ACGA Rates and State Regulations Committees, Editorial Advisory Board member for Planned Giving Today, Committee Member for the ABA Charitable Planning and Organization's Group, past Legislative Chair and a board member for the Partnership for Philanthropic Planning of Greater Los Angeles (PPP-LA), a member of the Ventura County Planned Giving Council and a committee member and volunteer for several California charities. She writes weekly for CrescendoTweet and her planned giving blog.
Previously, Kristen served as Counsel to the Assistant Secretary of Education in Washington, D.C. and was Oversight Counsel to the U.S. House Committee on the Judiciary. Prior to that, she worked in a public affairs law practice. Kristen graduated from UCLA School of Law where she was Law Review Editor. She completed her Tax LL.M. with honors at Loyola School of Law. Kristen is a member of the California State Bar, D.C. Bar and the Maryland State Bar.