What is the Best Option? Image & Text vs. Image-Only Email
When testing an image & text email against an image-only email as part of Crescendo's recent email study, we saw mixed results. While mobile-friendly email we designed for the University of New Hampshire had a higher click-through-rate (CTR), one of the image-only emails we designed for Hoag Hospital Foundation beat its competing image & text email. Likewise, while most image & text emails in our study performed well in terms of CTR, many other image-only emails developed by Crescendo clients have had above average CTR.

We recommend the image & text approach — mobile optimized — for most emails, and the image-only approach for occasional announcements with a strong message and design. (The image & text approach doesn't necessarily mean the email will be mobile friendly. Mobile optimization requires additional coding and testing.) Our recommendation is based on the following:



Email programs usually block images by default, prompting users to activate their display. An image & text email will show text when the images are blocked. Additionally, if the visible text is meaningful, some users won't even bother unblocking the image(s).




Image & text emails are normally easier to maintain and repurpose. Text updates, in particular, are quicker to implement compared to an image-only email. As an extra benefit, users can copy and paste text from image & text emails.




As mentioned above, image & text emails can be coded to be mobile friendly, so that their elements readjust themselves based on the device's viewport. This usability factor is particularly important for seniors.




Image & text emails usually print better than image-only emails.




Except for subject lines, users can't search their inbox for keywords in image-only emails.



Despite the limitations above, our statistics show that image-only emails should not be entirely discarded. We believe the design of the Hoag email in Test 7 of Crescendo's study — asymmetrical layout, bold colors, custom fonts, geometry, etc. — along with the general interest in a wills guide, were important factors for its high CTR. To learn more about how to get results with your emails, contact Crescendo at 1-800-858-9154.
About Kristen Schultz Jaarda, JD, LLM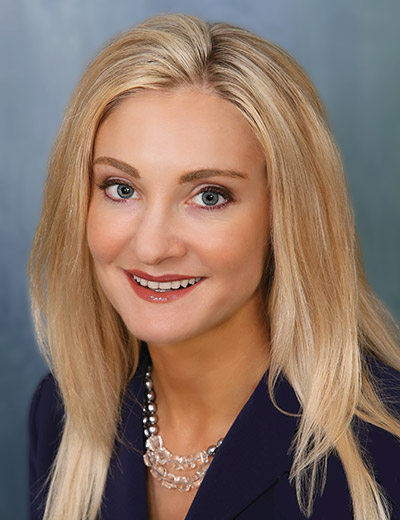 Kristen Schultz Jaarda is Executive Vice President of Crescendo Interactive, Inc. She specializes in charitable tax planning and online marketing for planned gifts. She is responsible for client education and leads Crescendo's marketing services and support team. She is a nationally recognized speaker, conducts seminars nationwide and is a principal faculty member of GiftCollege.
Kristen serves as a board member for the American Council on Gift Annuities (ACGA) and as a member of the ACGA Rates and State Regulations Committees, Editorial Advisory Board member for Planned Giving Today, Committee Member for the ABA Charitable Planning and Organization's Group, past Legislative Chair and a board member for the Partnership for Philanthropic Planning of Greater Los Angeles (PPP-LA), a member of the Ventura County Planned Giving Council and a committee member and volunteer for several California charities. She writes weekly for CrescendoTweet and her planned giving blog.
Previously, Kristen served as Counsel to the Assistant Secretary of Education in Washington, D.C. and was Oversight Counsel to the U.S. House Committee on the Judiciary. Prior to that, she worked in a public affairs law practice. Kristen graduated from UCLA School of Law where she was Law Review Editor. She completed her Tax LL.M. with honors at Loyola School of Law. Kristen is a member of the California State Bar, D.C. Bar and the Maryland State Bar.