What is the Best Day/Time to Email Your Donors?
As part of Crescendo's 2016 email study, Priests of the Sacred Heart asked us to work on an email marketing charitable gift annuities to their donors. We wanted to use this email to evaluate CTR and how subscribers respond to emails based on the date and/or time they were delivered.

Beginning on June 24, we sent emails, using the same subject line and design: one email on Friday, June 24, three emails at different times on Monday, June 27 (at morning, afternoon and evening) and one email on Wednesday, June 29.

The Monday evening email generated by far the highest CTR (9.58%). One possible reason is that this email was not competing with many of the other communications that occur during typical business hours. The recipients had more time to read the email and click a link to view the full content in the evening as opposed to work hours.

The Wednesday email had the lowest CTR (2.83%). This runs contrary to conventional wisdom that it is better to send email midweek as opposed to at the beginning or end of a week, when readers are otherwise preoccupied.

The Monday morning email, sent at 8:30 a.m., had the second highest CTR (6.20%), further reinforcing the conclusion that the beginning of the week is actually a good time to send emails. For more information on effective strategies for email marketing please contact Crescendo at 1-800-858-9154.
About Kristen Schultz Jaarda, JD, LLM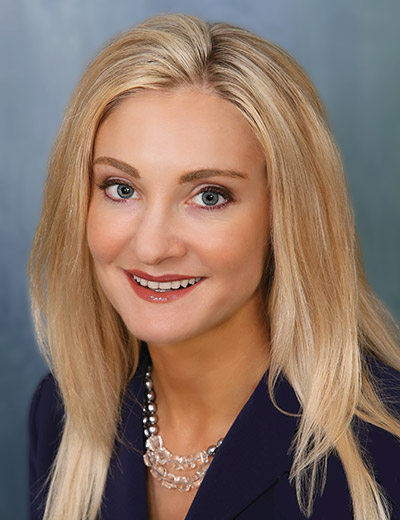 Kristen Schultz Jaarda is Executive Vice President of Crescendo Interactive, Inc. She specializes in charitable tax planning and online marketing for planned gifts. She is responsible for client education and leads Crescendo's marketing services and support team. She is a nationally recognized speaker, conducts seminars nationwide and is a principal faculty member of GiftCollege.
Kristen serves as a board member for the American Council on Gift Annuities (ACGA) and as a member of the ACGA Rates and State Regulations Committees, Editorial Advisory Board member for Planned Giving Today, Committee Member for the ABA Charitable Planning and Organization's Group, past Legislative Chair and a board member for the Partnership for Philanthropic Planning of Greater Los Angeles (PPP-LA), a member of the Ventura County Planned Giving Council and a committee member and volunteer for several California charities. She writes weekly for CrescendoTweet and her planned giving blog.
Previously, Kristen served as Counsel to the Assistant Secretary of Education in Washington, D.C. and was Oversight Counsel to the U.S. House Committee on the Judiciary. Prior to that, she worked in a public affairs law practice. Kristen graduated from UCLA School of Law where she was Law Review Editor. She completed her Tax LL.M. with honors at Loyola School of Law. Kristen is a member of the California State Bar, D.C. Bar and the Maryland State Bar.