Planned Giving Offers - What Gets the Best Results?
I continue to cover results from Crescendo's 2016 email study. On May 3, we sent four simultaneous emails — an A/B/C/D test — for Hoag Hospital Foundation (Hoag) with similar subject lines and designs but with different offers: free bequest brochure, free wills guide, free consultation and a free consultation/downloads combination. The goal of this test was to evaluate interest in a variety of planned giving offers.

All four emails had a good open rate, confirming that: (1) users in general react well to offers; and (2) the word "free" doesn't always turn emails into spam. In Version A, the subject line read "Free Wills Guide - Benefit Your Family and Impact Hoag's Future." This email had both the highest open rate (26.27%) and CTR (11.07%) of the four emails sent.

Version B with the subject line "Free Bequest Brochure - Benefit Your Family and Impact Hoag's Future" had the lowest open rate (23.18%) and second lowest CTR (1.79%). The takeaway here is that while a brochure offer might generate similar interest to lead to the recipient opening the email, fewer people were interested in downloading a brochure as compared to a wills guide.

Version C offered a free consultation, with the subject line "Free Consultation - Benefit Your Family and Impact Hoag's Future." The free consultation email had the second highest open rate (26.19%) but the lowest CTR (1.75%). One reason for the low CTR could be that the donor expected that the offer for a free consultation, as expressed in the subject line, would result in a conversation with someone other than charity staff. This theory could be tested further by sending two messages where one offers a consultation with charity staff and the other with an attorney or other advisor that is part of the charity's advisor network.

Version D, which combined the offers in the subject line — "Free Consultation and Downloads - Benefit Your Family, Impact Hoag" — had a comparable open rate to the other emails, and the second highest CTR (5.8%). Is it a good idea to combine offers in a single email? It is interesting to note that the email showing multiple offers had a lower CTR (5.8%) than the leading email with a single wills guide offer (11.07%). This confirms again that focusing an email's message on a single offer usually produces better results.

Click here to read the full results of this year's study. For more information on effective online marketing strategies, contact Crescendo at 1-800-858-9154.
About Kristen Schultz Jaarda, JD, LLM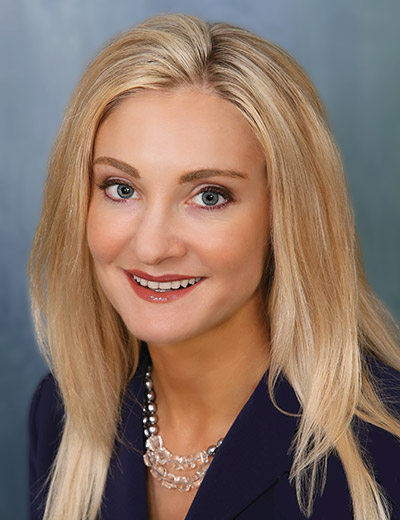 Kristen Schultz Jaarda is Executive Vice President of Crescendo Interactive, Inc. She specializes in charitable tax planning and online marketing for planned gifts. She is responsible for client education and leads Crescendo's marketing services and support team. She is a nationally recognized speaker, conducts seminars nationwide and is a principal faculty member of GiftCollege.
Kristen serves as a board member for the American Council on Gift Annuities (ACGA) and as a member of the ACGA Rates and State Regulations Committees, Editorial Advisory Board member for Planned Giving Today, Committee Member for the ABA Charitable Planning and Organization's Group, past Legislative Chair and a board member for the Partnership for Philanthropic Planning of Greater Los Angeles (PPP-LA), a member of the Ventura County Planned Giving Council and a committee member and volunteer for several California charities. She writes weekly for CrescendoTweet and her planned giving blog.
Previously, Kristen served as Counsel to the Assistant Secretary of Education in Washington, D.C. and was Oversight Counsel to the U.S. House Committee on the Judiciary. Prior to that, she worked in a public affairs law practice. Kristen graduated from UCLA School of Law where she was Law Review Editor. She completed her Tax LL.M. with honors at Loyola School of Law. Kristen is a member of the California State Bar, D.C. Bar and the Maryland State Bar.