2015 IRA Rollover Marketing Results: Branding Made a Difference!
Crescendo saw excellent examples of branding from the IRA rollover marketing emails sent in 2015. One of the best examples came from Michigan Technological University (MTU). MTU used a giant snowball made by students with the letters IRA branded in three places on the snowball. One student was sitting on top of the snowball and three others were holding it around the sides, no doubt showing pride in their accomplishment. Students building a giant snowball is an image that resonates with alumni at MTU, who likely engaged in the same activity when they were students. MTU reported receiving a total of $427,922.85 from 30 IRA gifts, with 12 gifts of $10,000 or more.

There were many examples of universities branding their IRA rollover announcement with school colors, images from their campus and use of school mascots—all ways to identify with supporters and alumni. Here are some examples:

University of Cincinnati Foundation (UCF) featured an image of the Bearcat in his red jersey with the headline "You might CHEER for the benefits of the IRA Rollover passage!" UCF said it had terrific interest in this email with a 17.6% open rate. For 2016, UCF has added new rollover content to its website and will make a UCF-branded IRA rollover brief available to donors.

The University of North Carolina (UNC) at Chapel Hill selected a view from a window looking out at the campus on a snowy day to announce "It's official—the IRA Charitable Rollover is back! UNC Chapel Hill reported $1,031,905.64 in rollover gifts for 2015 and are already over $100,000 in 2016 due to gifts made from some "savvy donors."

The University of New Hampshire (UNH) used an evening image of the campus sign lit with the announcement "Great news! The Charitable IRA Rollover is now permanent! In addition to their eblast which went out to 3,103 prospects and had a 23.3% open rate, UNH sent out 150 donor letters. UNH reported receiving rollover gifts from 23 donors in 2015.

Several excellent examples of branded emails included donor images and mission-related photos.

LifeScape Foundation chose to email a brief with detailed information about the rollover and how it works. The brief was customized with images of its staff working with some of the children and adults with disabilities that LifeScape supports.

Visit this blog next week for more 2015 IRA charitable rollover marketing results. For creative ways to market the IRA rollover in 2016, please contact Crescendo at 1-800-858-9154 and ask to speak with a marketing specialist.
About Kristen Schultz Jaarda, JD, LLM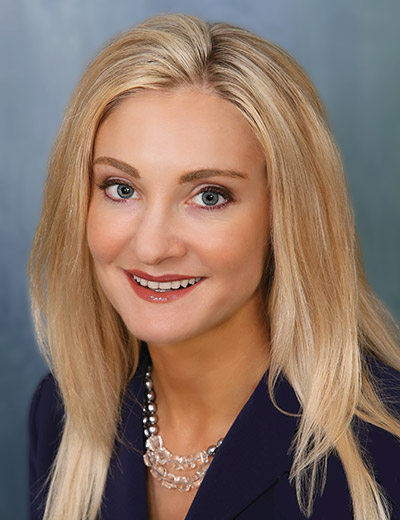 Kristen Schultz Jaarda is Executive Vice President of Crescendo Interactive, Inc. She specializes in charitable tax planning and online marketing for planned gifts. She is responsible for client education and leads Crescendo's marketing services and support team. She is a nationally recognized speaker, conducts seminars nationwide and is a principal faculty member of GiftCollege.
Kristen serves as a board member for the American Council on Gift Annuities (ACGA) and as a member of the ACGA Rates and State Regulations Committees, Editorial Advisory Board member for Planned Giving Today, Committee Member for the ABA Charitable Planning and Organization's Group, past Legislative Chair and a board member for the Partnership for Philanthropic Planning of Greater Los Angeles (PPP-LA), a member of the Ventura County Planned Giving Council and a committee member and volunteer for several California charities. She writes weekly for CrescendoTweet and her planned giving blog.
Previously, Kristen served as Counsel to the Assistant Secretary of Education in Washington, D.C. and was Oversight Counsel to the U.S. House Committee on the Judiciary. Prior to that, she worked in a public affairs law practice. Kristen graduated from UCLA School of Law where she was Law Review Editor. She completed her Tax LL.M. with honors at Loyola School of Law. Kristen is a member of the California State Bar, D.C. Bar and the Maryland State Bar.